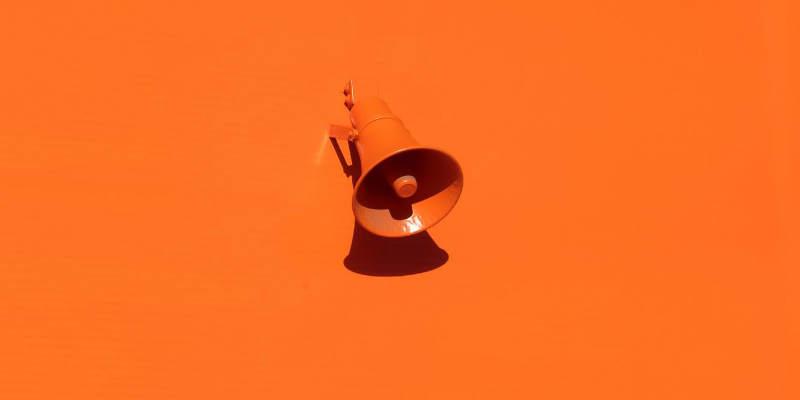 The cost of having an inefficient website can be high. Continually spending advertising money on pushing traffic to a low converting website is costly, so how do you fix it?
How do you get more out of your website without having to spend thousands?
We dug deep into the HubSpot pricing tiers and came across some serious website sales and marketing power at a low price.
By combining the free HubSpot CRM and the Marketing Starter package, you end up with at least 50 time-saving features for just $50USD a month.
If you have WordPress driving your website, then the free HubSpot plugin makes this power-package even easier to deploy.
Recently, we discovered the free HubSpot CRM had 11 features that should not be free. The good news is that these features are included. Read more here
Add to that HubSpot Marketing Starter, and you get a fast, inexpensive path to improved lead gen and sales.
So how does it add value, beyond that of a robust set of sales marketing tools?
HubSpot lets you see who of your contacts is on your website and which pages they are clicking on. As a result of that, you can get rid of many software subscriptions you're currently working with that might not be working as a truly integrated stack.
Call to actions, Facebook, Google Ad activity, forms submissions, any marketing emails, page views, and sales documents are sent from a sales point of view, even Twitter.
You've got updates to your status.
Now think about this. One of the big challenges we have in business is that when sales reps leave, they often take the data with them. And if sales reps leave, they take their emails and their contact.
With HubSpot, all that contact information from the past is still contained in the one database, as a result, this is very powerful.
HubSpot uses content to expose the buying intention of your customers. And by doing so, you're able to discover exactly what's going on with your consumers and making it much easier to get sales.
HubSpot is dedicated to helping your business, and to make sure of this, they have dedicated support and wikipedia.
HubSpot's help desk option means you can email them, call them, and chat with them. On top of this, HubSpot Academy is a place where you can get plenty of training and gain certifications on your HubSpot knowledge.
This gives you a built-in cookie-cutter approach to get your team up to speed.
Here are the features you get for USD $50 a month with the Free HubSpot CRM and Marketing Starter combo.
The HubSpot Free CRM Feature set:
Contact management
Contact website activity
Companies
Deals
Tasks & activities
Company insights
Gmail and Outlook integration
HubSpot Connect integrations
Custom support form fields
Prospects
Ticketing
Forms
Ad management
Conversations inbox
Reporting dashboard
Email tracking & notifications
Email templates
Canned snippets
Documents
Calling
Meeting scheduling
Messenger integration
Custom properties
Free Marketing Tools:
All features of HubSpot CRM
Forms
Email marketing
Ad management
List segmentation
Conversations inbox
Team email
Live chat
Conversational bots
Mobile optimization
Reporting dashboard
Messenger integration
Custom properties


Marketing Starter
CATURE AND CONVERT LEADS
Landing pages
Ad management
Live chat
Conversational bots
Form
UNDERSTAND YOUR LEADS
Contact website activity
List segmentation
ENGAGE YOUR LEADS
Email marketing
Ad retargeting
If you would like help with your website we are offering a free website audit. We spend three hours on your website and give you plenty of tips to improve your lead generation.
The Kingdom helps businesses build powerful digital marketing tools to get value and growth from their HubSpot investment. Login to the HubSpot CRM then speak to The Kingdom team today.
Discover More About Digital Marketing
How do you score in our 5 Step Digital Marketing Health Check?
The Bad Blood Cast of Digital Marketing Super Weapons
Episode 43 Discover Why Your Website Should Be The Centre Of Your Digital Marketing.
The Kingdom Live: How to Spend $1000 on Digital Marketing
Digital Just Made Dating a Celebrity Even Easier
The 18 Point Sales and Marketing Digital Eco System Health Check
8 Must Have Apps to Power Up Your Digital Marketing
About The Kingdom | HubSpot Partner | Digital Marketing Experts
Grow Sales Fast Podcast Series 1 Episode 1 - Digital Marketing
How To Give Your Sales Team A Digital Renovation
Digital vs Traditional Advertising Media - Which is Better?
11 Reasons Why You Should Outsource Your Digital Marketing
Are you Overloaded Trying To Do Digital Marketing?
Discover The Most Powerful Digital Tool of All
What is Ecwid and How Does It Work With HubSpot | HubSpot Partner | Digital Marketing Experts
12 Ways To Convert More Sales Using Digital Tools
8 Ways HubSpot Automated Marketing Platform Has an Immediate Impact on Your Digital Marketing
HubnSpoke - The Digital Marketing Podcast for HubSpotters
Spend-less Shoes Cinderella Shoesday digital marketing contest takes off
Digital Vs Traditional Media: Which is better for your business?
7 Digital Marketing Tips For Black Friday Success
A free Digital Marketing Seminar by The Kingdom. Discover HubSpot
The Kingdom Digital Services Online Store
Email Is the Aircraft Carrier of Your Digital Marketing Navy