Are you looking for a competitive advantage in your business? Businesses are looking for ways they can connect more with their customers and provide better service than their competitors. So then why aren't more businesses adopting a Live Chat function on their website to provide better customer service?
In this live video, The Kingdom team of inbound marketing expertsdiscover the power of live chat.
Zaahn Johnson and CEO Adam Steinhardt discuss the hesitations businesses may have about customers having the ability to chat live on their website.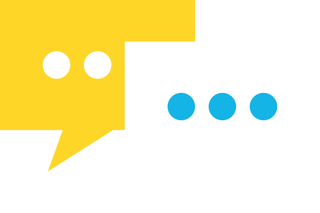 What is live chat?
To chat live on a inboundwebsite, an icon is generally found in the bottom right corner of the screen which enables the user to send a direct message to the business - similar to the Facebook chat function. Users will generally use this function with the hope of getting a speedy response from the business, and because it is easy to use and find.
Live Chat is Natural for Customers
It is important to realise that this type of communication is quite natural for customers, as we are already used to instant chat communications like SMS.
6 of the top 10 most used apps globally are messaging apps. (Source:www.hubspot.com/marketing-statistics)
It is also convenient because your customers don't have to be on hold over the phone while your business tries to find an answer to their query.
Live chat is a great way to make the most of an inbound marketing strategy.
Customers can ask a question, and go about their other activities while the business responds.
It means you can create a responsive website for your customers, which is ultimate customer service.
You Don't Have to be Online 24/7
It can be daunting thinking about the influx of questions which may occur if you enable Live Chat on your website. How are you going to effectively handle that much information and be online 24/7?
You don't actually have to be live on the business end all the time. You have the ability to set up automated responses which can detail the estimated response time. You can also send notifications to your phone to alert you if someone has contacted your business.
Chatting Live is Easy
It is easier to respond to than email, as it won't clog your inbox and is a less formal method of communication. This doesn't mean you should use slang and minimal vowels ('thnx 4 ur msg'), but your responses can be shorter with less formal sign offs. You also have the opportunity to link users to other website pages instantly. These links can be related to their question, or another link you think may interest them.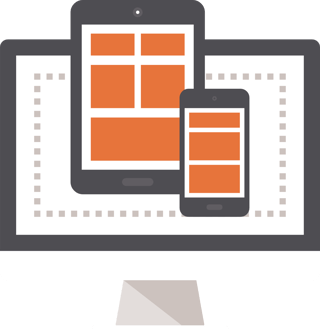 Automate Your Responses
You have the power to set up automated and template responses. The automated response was mentioned above, where you can let users know that you will respond within the hour if you are offline. Template responses can be used if you find that you are asked the same questions a lot. Instead of typing out the same response each time, you can use your template response which will save you valuable time.
Resuse Information
Questions from Live Chat can be automatically collated into a database, which gives you the opportunity to understand your customers better.
You can create effective FAQ pages from here, and (if used with Zendesk or Freshdesk) can be used to develop an online forum. A user's information can also be tracked from their IP address, so you can gain insight into your history with that user and which pages they have visited on your website.
Hubspot Feature of the Day
Timeline
The Timeline function provides you with a timeline of a customer's movements throughout your business. This includes details like the date of their first visit to your website, when they became a lead, which pages they've visited on your website, what communications you've had with them and when (including if they've been chatting live with you), and which links they have clicked on.
This feature provides you with detailed sales and marketing insights which is perfect for developing superior customer service. It also gives you all the relevant information you need to send a customised and well-informed email.
Learn More:
5 Reasons Why Lead Generating Websites Are Never Complete
6 Essential Secret Strategies for Building a New Website
Sales Inspiration: Are Your Staff as Good as Your Website?