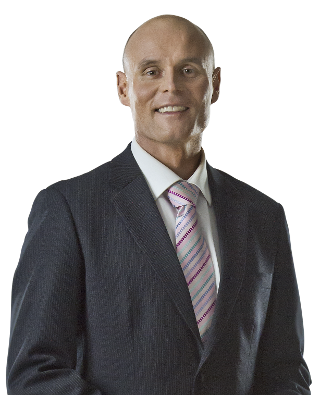 A computer geek originally, dating back to the late 80's, Adam started Next Byte - at the time Australia's number one Apple reseller. Adam successfully built a $70 million business in the space of just ten years.
Background

As a retired Pole Vaulter, I wonder how I ever did it. My journey to an elite, athletic career started as a kid attending Pembroke School in Adelaide, in the 80's.

By just missing the bronze medal in 1990 Commonwealth Games came a determination to work hard for great success.
While preparing for the Olympic Games, I started a computer retail company, Next Byte. Next Byte would quickly go on to be Australia's biggest Apple reseller.
My experience of leading the Next Byte team into all states of mainland Australia makes it easy to work with business in any capital city.
The secret of our success was hard work and training all the staff like athletes, 3-4 times a week. Having discovered ideas from delivering hundreds of sales training sessions, I would then drive the IT development to ensure our systems matched our skill.

Marketing Innovation - The Driving Force of Next Byte

I built partnerships, promoted dreams and believed in new ways, creating a company that had marketing and brand management at the core of its engine.

As a leader, I motivated our team to be the best Apple Mac sales organization of a generation. We won lots of awards, but more importantly, we won the hearts and minds of our customers by delivering fantastic customer service.

In 2005, with 16 stores nationwide, 140 staff as Managing Director and what felt like the ride of a lifetime, it was time to move on.

Founding The Kingdom

Inspired by the great global brands, and having gained strong global marketing skills by working closely with Apple, it was easy for me to move into the website development, sales, digital marketing, and advertising agency world.

In 2009, I founded The Kingdom. I set out to build and create an exotic 5-star advertising agency that created fast turnarounds, engaging content, gorgeous graphic design and provided expert digital marketing, advertising and social media solutions.
In 2015 we became a Platinum HubSpot Partner. We get your business more leads and sales using HubSpot.

The Kingdom is a leading Hubspot Platinum Parter. We are a Digital Marketing Agency but focus on sales conversion as the main trigger to your success.
With the power of inbound marketing and the HubSpot sales and marketing platform, we have a proven substantial impact for the customers who invest with us.
As a keen public speaker and sales trainer, I'm available to train your team on getting the most out of your tech tools to get more sales leads and better conversion.

Becoming a Content Marketing Expert
With the growth of social media, I have been able to create a fusion of my marketing experience and computer programming talents, becoming a keen inbound marketer. HubSpot is the perfect combination of my life experiences.

I spend most of my day working with the IT and social media marketing teams at The Kingdom, all while driving the strategy for you. You benefit from my 25 years of business marketing and sales experience.
"My passion is the power well-harnessed technology gives us to create scalable business models that sales teams enjoy learning about and using, to substantially boost revenue and productivity"

I am a content marketing expert, leading our HubSpot Development team.

I'm determined to help you to discover the power of HubSpot and Content Marketing - it is amazing.
HubSpot Certifications
How I Can Help You
I help businesses grow by creating innovative business plans.
I help big business by providing attractive communication solutions on time.
I help big business by managing budgets to the dollar.
I help small business build their marketing assets to make sales.
I help The Kingdom expert team to be better at what they do.
I help our valuable customers solve problems at critical times.
I help charity groups and not-for-profits gain strategic access to new markets.
I help all businesses with their website solutions by providing the bridge to creative and programmes.
I write copy, short and long.
I'm an explorer of all of the HubSpot Integrations. I love them.
I help business with the generation of attractive content, clever copy and innovative storytelIing.
I help small business choose the right project management and accounting software.
I help big businesses develop strategies to unite internal marketing programs.
I help all business get more customers to be attracted to their products.
I provide your business with quick access to our creative services through speedy account management.
I help our team be responsive to your deadlines.
I help all business by being groundbreaking in the way The Kingdom provides you with great tools to make sales.
HubSpot, Content Marketing and the Future
We want to be the number one HubSpot Certified partner in the world, with delighted customers and world leading innovative processes.
Connect on LinkedIn
Advertising
Brand Development
Digital Marketing
Marketing Communications
Online Marketing
Management
e-Commerce
Social Media Marketing
Business Strategy
Email Marketing
The Software I'm an Expert At
Filemaker Pro Developer and mobile app creator
Twitter
Facebook Advertising
Shopify
HubSpot Automated Sales and Marketing Platform
LinkedIn Company Pages
MailChimp Email Marketing Development
Microsoft Word and Long Publishing
Google Apps for Business
Keynote and Prezi interactive animated slide shows
Xero
WorkFlow Max, implementer.
Anything to do with the Mac, after being an owner since a Mac Plus in 1988.
Interesting Tidbits
I was the Manager of Becchara Palmer, Olympic Beach Volleyballer.
I represented Australia again at the 1994 Commonwealth Games, in between missing the '92 Olympics by only 5cm.
I founded Next Byte in 1995 by renting a desk in an office in exchange for database programming. Next Byte sold for $31 million back in 2007.
Zaahn Johnson was the first Next Byte employee in 1996, she works with The Kingdom today as our Vice President of Operations.
I'm an old school web programmer, pioneering EDM HTML development. In the late 90's, Steve Jobs once held up my email marketing piece as an example of how it should be done at an Apple marketing conference in 1999.
I led Next Byte to 13th place in the BRW Fast 100 rankings of 2002.
I was on Track and Field Scholarship at the University of Washington in 1988 when IT was growing around me in Seattle.
My first taste of an innovative TV commercial was a 16-year-old pole vaulter, featuring in a bread commercial as hulk like exploding boy, back in 1986.
I led Next Byte into an attempted $100m merger back in 2000, only to discover fraud by the other partners and pulled out just before the Dot Com bubble ravaged tech. This was filmed and made into a 4 part mini-series on the ABC called "Going Public". Before she came Princess of Denmark, Mary Donaldson was part of this production as a marketing account manager for the Sydney branding agency Love Branding.
Back in 1990, I programmed a game using Intel 8086 assembly language.
Thanks for discovering more about me. I hope that I have provided you with a valuable insight into the endless possibilities that we can achieve by doing business together.