We are a service consultancy. We charge you for our time. The reasons for being in business is to make a profit, whilst providing a valued service to customers
We are HubSpot Platinum Certified Partners
We specialise in all things HubSpot. We develop HubSpot websites and provide a full-service retainer for the complete outsourcing of your content marketing.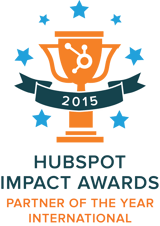 We are a full-service inbound marketing agency
By outsourcing your content marketing to our professional inbound marketing team, you get faster more effective results.
We are an outsourced marketing company that specialises in HubSpot
We have talented, staff we pay, plus massive investment in all the tools required to be a professional, value-adding business.
So, how do we charge?
We are an outsourced marketing business that specialises in using the HubSpot Sales and Marketing software tool.
As a part of our Grow Sales Fast Business System, we work with customers on a comprehensive all inclusive retainer. The Grow Sales Fast system has over 170 steps that we go through to provide you with a comprehensive marketing solution.
The Grow Sales Fast system is a monthly retainer for a yearly period.
The size of the retainer is based on a series of meetings that we will hold with you.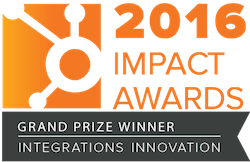 Monthly Retainer
A retainer is set to allow for a monthly commitment of resources and hours to ensure accurate service levels. It requires a yearly contractual commitment but has a lower rate of $100 per hour to benefit you.
Monthly retainers start from $3000 per month and range up to $19,000. For businesses working with the HubSpot Pro package, which is most common, we normally charge a minimum of $6000 per month to ensure maximum success using HubSpot.
Non Retainer pricing
If you are looking for HubSpot programming and integrations services on an hourly rate this can vary from $250 an hour to $500 an hour depending on the complexity of your programming requirements.
HubSpot COS template design is charged at $250 an hour, always pre quoted.
Shopfiy Design services are available for $180 an hour, but usually pre quoted.
Inbound marketing strategies are available from $1,000.
Social Media training is available for 3 hours for $599.
Filemaker Pro programming services are available for $450 an hour.
We do HubSpot class training from $5,000 a day.
How much does HubSpot Cost?
As a HubSpot Certified Partner, we implement HubSpot, but HubSpot's software licence charges are theirs. We have a full page on this particular topic.

HubSpot Emergency Help
If you need emergency help with your HubSpot portal, we are able to help. We have a team that is keen to impress. Simply sms "HUBSPOT EMERGENCY" to +61418 790 355 and we will activate our resources for you as fast as possible. Normally with in minutes of getting the message.
Pre-Quoted Estimates
For many clients, we are able to give you a pre-quoted estimate. This fee is usually based on our average hourly rate of $200ex gst an hour, but can also be a lump sum depending on what it is. This is rare though as 95% of our customers are on retainer.
3rd Party Contractors
We have a clever group of exceptional 3rd party contractors. Relationships with outstanding contractors take time to grow. In many cases, they are not available to deal directly with the public. In this situation, we will charge 10-15% on their rate to manage the process.
Media Commissions
We charge 10% on all digital ad purchasing.
The Industry standard is typically 20%.
We receive a commission on media buying. Typically 4-5% The Media buying agency that we work with takes the other part of the industry standard 10%.
What we don't do
In January 2015, we ceased being an advertising agency. With the growing trend in digital and content marketing we pivoted and quickly became Australia's fastest growing HubSpot Certified Partner.
We do not do general graphic design and brand creation.
We only create websites using HubSpot and Shopify. We no longer do Wordpress development
We no longer compete with other Adelaide advertising agencies, in fact they are now able to be our clients, as HubSpot is a fantastic match for their business.
If you want to talk rates speak to CEO, Adam Steinhardt, or Operations Director Zaahn Johnson today. We would be delighted to help.