What We Do for You
The Kingdom are a dedicated Inbound Marketing Agency, located in Adelaide, South Australia. We are content marketing experts, combining our social media and digital marketing skills with the powerful HubSpot Sales and Marketing Software.
Our dedicated marketing team create attractive content to provide the best answers to your customer's questions.
We provide structure, experience and clarity to your marketing and your website. The Kingdom team work with Growth Driven Design principles to ensure your website gets you more leads and sales.
We provide outsourced content marketing and social media services that makes a sustained impact on your search rankings.
We generate increased sales leads with inbound marketing strategies for your website that work.
We provide a comprehensive sales training program to ensure that your sales team converts leads using the HubSpot CRM.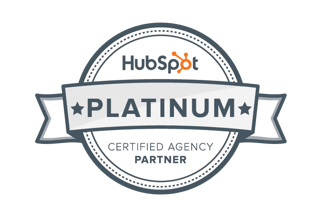 With years of knowledge and experience, our certified HubSpot development team can build you a remarkable, search-friendly website using the power of inbound marketing principles.
We service HubSpot customers in Adelaide, Sydney, Melbourne, Perth, Brisbane and the world.
SMART Marketing That Makes a Difference
Today, smart marketing is all about integrated digital marketing solutions. We provide you an expert service, encompassing all facets of digital and social media. Our digital marketing team will get you in front of your opposition in social media.
Is your business looking for an advantage that disrupts your marketplace? Every day, thousands of entrepreneurs in Silicon Valley and all over the world are trying to innovate, destroy and disrupt your industry. We make sure you are keeping up with the times.
Advertising and marketing is caught in the middle of the social and IT technology revolution, and so is The Kingdom as a HubSpot Platinum Certified Partner.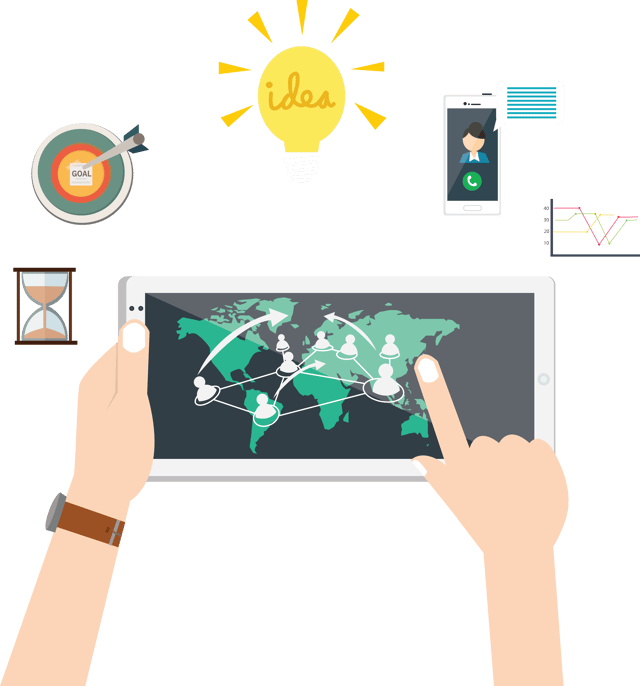 We Are at the Forefront of the Mar-Tech Revolution
Our strategic business, and working with the global NASDAQ-listed HubSpot, keeps us in close touch with the Marketing-Technology revolution.
We are all technology geeks at the core, with digital marketing, graphic design and advertising expertise and experience. We are edgy and effective digital marketers.
The studio team are made up of graphic designers, computer programmers, website developers, social media specialists and content marketing experts, all there to innovate and build your job fast.
Business at the Speed of Light
Well, not quite that fast - but we strive to be quick. We use the cloud in everything we do. It's made business much faster and more robust. Everything we do for you is done quicker using the HubSpot platform.

A Quick Overview
HubSpot Experts
We are HubSpot experts, providing training and management services for the HubSpot platform.
Website Design
We build personalised, responsive websites using HubSpot that interest your prospects and turn them into sales leads.
Automated Marketing
The Kingdom programs your HubSpot portal to produce automated marketing lead generation.
Content Marketing
Our innovative team creates engaging blogs, videos, eBooks, Podcasts, and website pages to get you business engagement.
Social Media Management
We throw petrol on your content fire with social media tactics that ignite web traffic.
Inbound Marketing
We lead nurture your prospects down the sales funnel using your website as well as interesting and appropriate content that converts them into customers.
eCommerce and HubSpot
As Shopify Partners, we are eCommerce experts. We integrate Shopify into HubSpot using Revenue Conduit.

HubSpot API Integration with 3rd Party Apps
We integrate your legacy applications with HubSpot using the comprehensive HubSpot API libraries, PHP and JSON coding.
Outsourced Marketing for Your Business
We provide a comprehensive outsourced marketing department for your business.
Discover how outsourced marketing can make a big difference for your business.
App Development
We create custom solutions for your HubSpot deployments using Zapier, Python, JSON and Filemaker Pro.
Some of the Benefits We Will Provide to You With HubSpot
1. HubSpot lets you see who is on your website.
If you have the email address of your contact, then you can see all of the web pages that the contact clicks on.
2. List segmentation.
HubSpot allows you to segment your email list and have multiple people on each different list. Better still, you can generate workflows to create, automatically, a series of emails to a list.
3. The HubSpot Sales CRM.
The CRM gives you access to 23,000,000 companies from around the world. It shows the client details, related companies and email names. You can filter by industry, country and location. It is the perfect prospecting tool.
4. The HubSpot Sales CRM gathers up emails.
The emails your business has sent via Outlook, Gmail or Apple Mail are collated and put into one timeline by HubSpot. Any person in your organisation that emails a contact contributes to this schedule, giving you the entire history of communication.

5. The Sources Report.
This gives you clarity on how people are coming to your website. You can see the different mediums and the impact that they have. Drilling down further shows the particular mediums that are driving traffic.
6. Auto-filling contact data.
When you enter a contact into the HubSpot contacts database, the contacts automatically fill up information from the Internet. Put the domain in and it gathers all of the information from the Internet.
7. The keywords tool.
This provides you insight into the keywords that give you maximum return, so you can then be focussing on maximising your organic Google search. By showing you the keywords that you should be focusing on, you can write blogs and site pages for maximum traction in your marketing.
8. Campaigns.
The campaigns tool allows you to track all of your Calls-To-Actions, landing pages, emails, keywords, blogs, social media marketing and website page performance. All in one easy to read dashboard. You get complete clarity on the return on investment of your marketing campaigns.
A HubSpot campaign can be built in just 30 minutes, giving you complete information across the board.
9. The form creation tool.
This tool is easy to use and allows you to build and add fields to the HubSpot database as you need them. It allows you to survey the customers on any data that you would like to harvest. HubSpot automatically fills in the form with the known data of the contact to make it easier for your prospects to fill out the data.

A Full List of Services
HubSpot and Inbound Marketing Audit and Setup
Audit and completion of the ten setup stages of the HubSpot Portal.
The digital research and establishment of up to 950 keywords.
The tracking code insertion for non-HubSpot site pages.
Full audit of your current social media assets.
The setup of your social media accounts that you have in existence.
The setup of your social media publishing schedule.
The importation of your contacts and harvest/import of other email sources.
The HubSpot CRM setup and integration to your HubSpot marketing portal.
HubSpot Sales integration into your email account and the HubSpot CRM.
The harvesting of email accounts from your social platforms.
The blocking of your IP address and your employees.
Setup of lead scoring and workflows.
Setup of Personas.
Setup of Reports.
Setup/audit of your CRM Lead Stages.
Setup and audit of all social hashtag monitoring and Twitter streams.
Setup and analysis of competitors.
Inbound Marketing Strategy
Overall campaign strategies.
Pre-Sales investigation and planning.
Ongoing inbound marketing audits.
Establishment of goals and performance metrics.
KPI strategies setting and planning.
Website Development
Growth Driven Design analysis.
Coding of HubSpot templates using HUBL and the COS.
Creation of your website using HubSpot.
Integration of non-HubSpot websites into HubSpot.
Conversion of WordPress websites into HubSpot.
Creation of landing pages, forms, emails and blog templates.
Specialised Web Services
HubSpot API programming.
Integration of Zapier API connections.
Integration of any HubSpot Connector program.
Specialised webtool creation into HubSpot.
Custom integration of inventory systems into Shopify.
Custom integration of accounting systems into HubSpot and the HubSpot CRM.
Filemaker Pro development for integrated HubSpot solutions.
Regular Outsourced Marketing Chores
Creation of regular blog posts.
Creation of all premium forms of gated digital content including eBooks, white papers, Podcasts, videos, slideshows and webinars.
Creation of KPI reporting dashboards.
Creation of email campaigns.
Setup of HubSpot Personas.
Setup and monitoring of the HubSpot Campaigns.
Management of HubSpot Dashboard.
Establishment of best practices in your HubSpot portal.
Analysis of CTA's, landing pages and blogs.
Social media publishing.
Social media monitoring.
Keyword management.
Social media strategy based on the following platforms.
LinkedIn

Facebook

Twitter

Pinterest

Google +

Instagram

SnapChat

Medium
White hat SEO.
The operation of the HubSpot Portal and all of the features in it.
Social Media Advertising
Establish audience advertising and remarketing in Facebook.
Setup of LinkedIn Ads.
Operation and Installation of the HubSpot Ads Add-on.
Setup of Google Adwords inside and outside the HubSpot Ads Add-on.
Training Services
We have comprehensive sales training programs to ensure your leads are converted.
Full range of HubSpot marketing and sales training at all levels.
Individual webinars.
Public speaking at business conferences.
We Are Technology Partners With:
BrightInfo
Seventh Sense
Perfect Audience
UberFlip
Shopify
Revenue Conduit
Filemaker Pro
We Have High Level Expertise in the Following Plugins
Sales (formerly SideKick)
Google Apps for Buisness
Office365
GoToWebinar
Zendesk
BigCommerce
Magento
WorkflowMax
Xero
Microsoft Dynamics AX
Zapier
PandaDoc
Wistia
What We Don't Do
We used to create WordPress websites, but we no longer do that.
We do not do logo design.
We don't work with Marketo, Infusionsoft, Pardot, Eloqua or any other marketing automation tool.
We don't create brochures or any print marketing.
We don't buy traditional forms of advertising.
Anything that is not HubSpot related.
Discover more