Are you unsure of the ROI traditional media brings to your business? What is better? Traditional media or digital advertising?
The digital marketing world is taking over, but does this mean that old ways of advertising like TV commercials, radio, billboards and press are dead? Is it true that outbound marketing methods don't work like they once did?
What does a CEO, CMO or business owner do to get new sales leads in the digital age?
Traditional mediums have a hard time giving direct ROI measurement. Digital marketing is very good at providing instant insights. However TV, radio and print are great at reaching really big local audiences, but digital marketing is very effective at global audiences using the power of SEO and the Internet.
So what is the best marketing tool for your business?
To help solve this problem, our inbound marketing experts analyse the the benefits of focussing on the buyer's journey. Our team has years of experience in both inbound marketing and outbound marketing and highlight the benefits and weakness of both.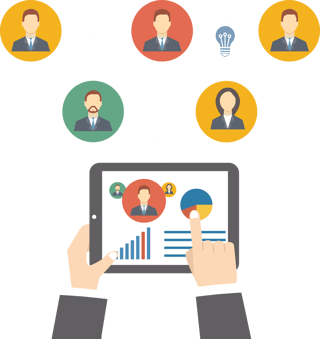 After years of advertising and inbound marketing, and being HubSpot Partners to many businesses, Managing Director Adam Steinhardt and social media expert Zaahn Johnson can help you solve your media problems with these helpful video tips.
82% of buyers viewed at least 5 pieces of content from the winning vendor.
[Source: Forrester]
Investing in a great website should be fundamental for your business as it assists the conversion process. Blind investment in traditional media and forgetting about digital media is very common, but the two should be complimenting each other.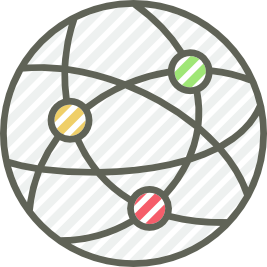 Whether you are a small to medium business or a mass-market business, this video can help you distinguish how to balance digital and traditional media advertising.

Worried you are over-spending on your marketing? Stressed about time-management? Why not take our 5 step digital marketing health check to see how you score.

Do you have a question? We offer a special deal where an entire show can be dedicated to answering your question.

We provide you with free sales and marketing advice with our Facebook Live video series. Live every weekday at 3pm.
The Kingdom helps businesses build powerful digital marketing tools to get value and growth from their HubSpot investment. Login to the HubSpot CRM then speak to The Kingdom team today.
Discover more:
Digital vs Traditional Media - Which is Better for your Business?
Understanding TOFU, MOFU and BOFU