The truly innovative "one more thing" Apple forgot to tell us launching iPhone 11
Steve Jobs was famous for "one more thing" in his presentations.
In more recent times the famous last thing has (sadly) been missing as the iteration of their existing tech has taken over from real market-leading innovation.
Ironically the most innovative "one more thing" Tim Cook didn't mention was the innovative and spectacular website Apple created to launch the iPhone 11.
The iPhone 11 website is fantastic. Remarkable, presenting the not so striking new features of the iPhone, as mind-blowing.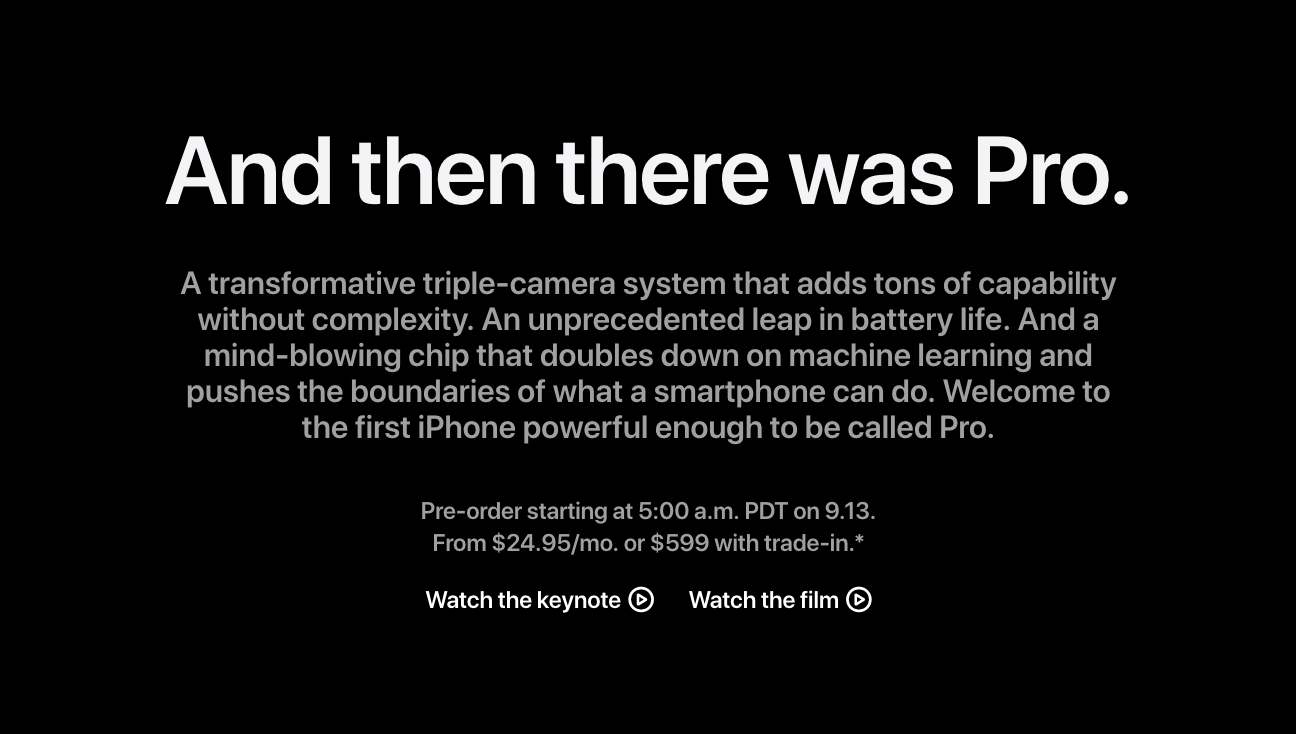 Let the tech geeks analyze the phone tech, but the website is a real winner. The website brings the iPhone to life. It is the best example of parallax scrolling, matched with imagery you may ever see.
It makes very smart use of the scrolling feature. This shows off the features and benefits beautifully.
The power of this website makes you want to buy something you don't need and is not the best in class. This website successfully unlocks tech friction and creates purchasing emotion quickly and easily.
It's a multi-million dollar website. Is it worth it? The answer is yes.
Of course, we can't all be Apple. They have huge resources at their disposal. However, this fantastic site serves as a reminder of the power of the internet. It shows the difference a professionally planned website build can make.
Your website is your biggest digital asset. For many the most important sales and marketing asset of your business.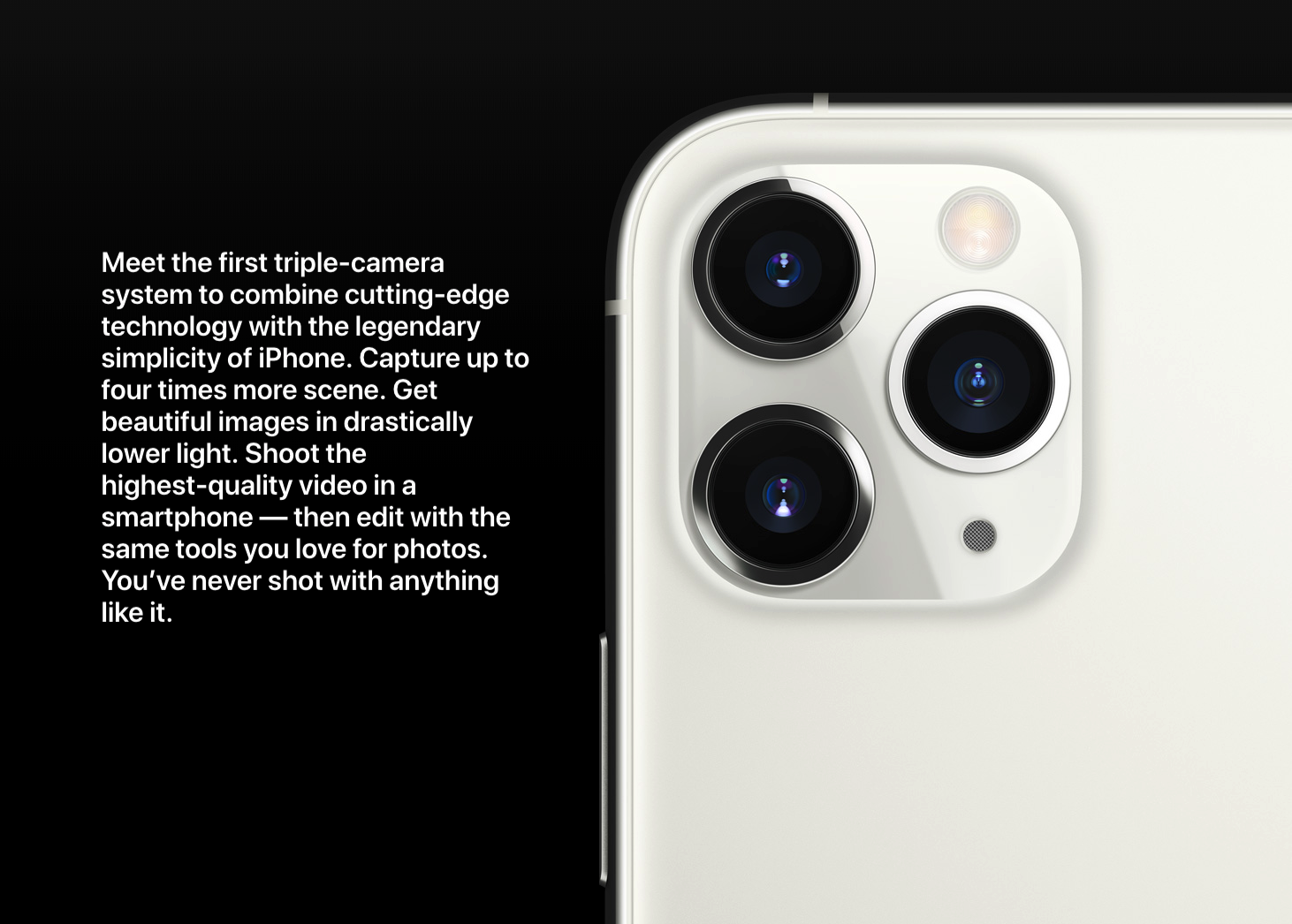 Are you putting as much professional effort into your website, as possible to ensure the best results?
Many businesses build a website and forget about it for years. Worse still they undercut the budget. They opt for cheap over quality. This harpoons their chances of developing high-performance sales and lead machine.
Your website is your most powerful marketing tool available. For businesses who enjoy success using other marketing methods, it revolves around getting people to your website.
Here are some rhetorical questions to ask yourself about your website.
Does your website convert sales and leads?

Does your website have a strategy that guides your prospects on a journey, building trust?

Does your website answer your customers' questions?

Does your website tell the full story of what you do? (including price)

Does and provide prospects with answers to their questions.

Does your website resonate with Google?




Google's job is to answer the questions of its customers. People type search queries into Google and google serves up the answers after crawling your site.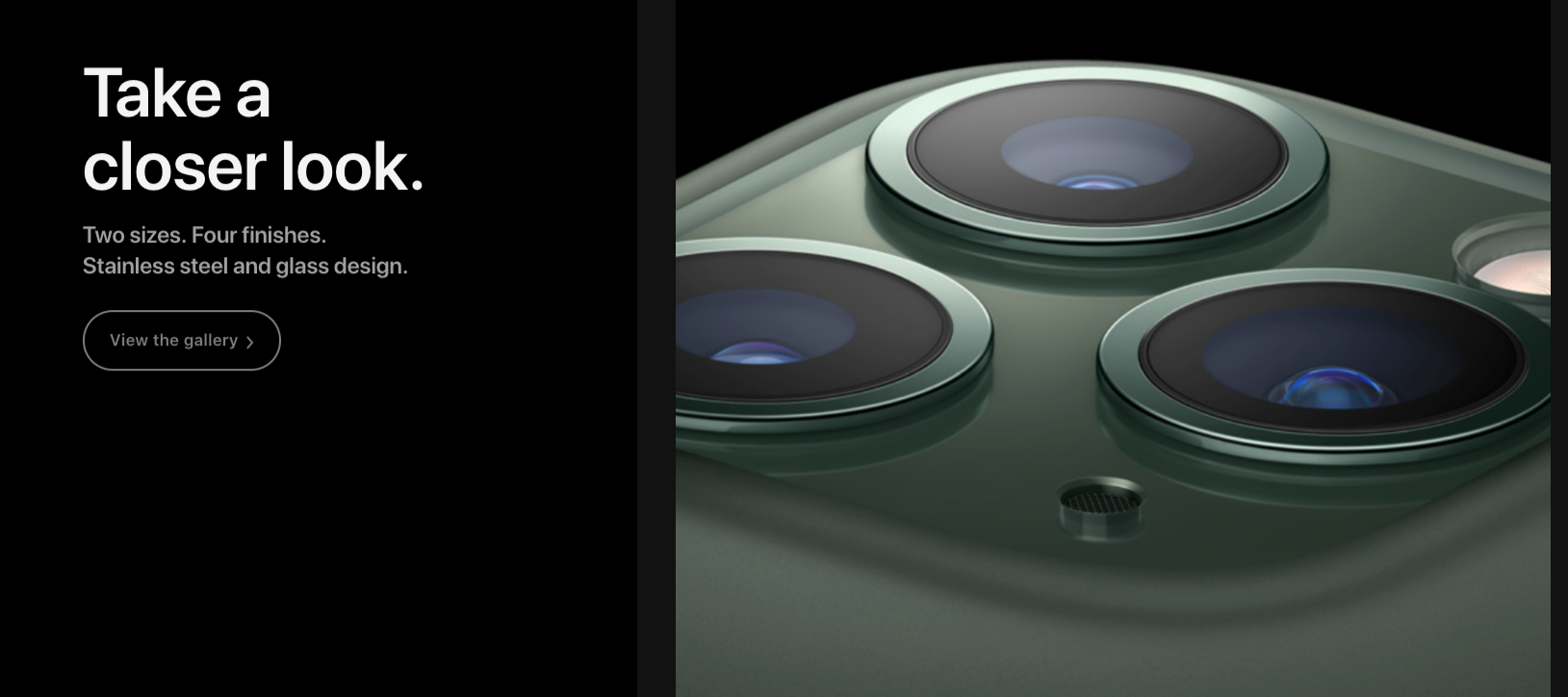 Design and Assets
Apple has spectacular 3D renders of their products. But they also have a strong funnel and user journey experience. The design looks fantastic, but great attention has been paid to how the user can get the information and learn more, and eventually buy.
A comprehensive strategy that you provide such a journey on a website for far more than just putting pictures their website. It's the combination of skilled professional trades working in harmony for a successful result. Websites like Apple set the benchmark for how all websites will be judged. Including yours.
Websites need to have calls to actions and easily navigate. At the same time, a striking design.
As long as the design matches the strategy. The Apple website has a perfect balance of gorgeous design and assets. Their digital assets, such as movies and 3d graphics, alongside gorgeous typography.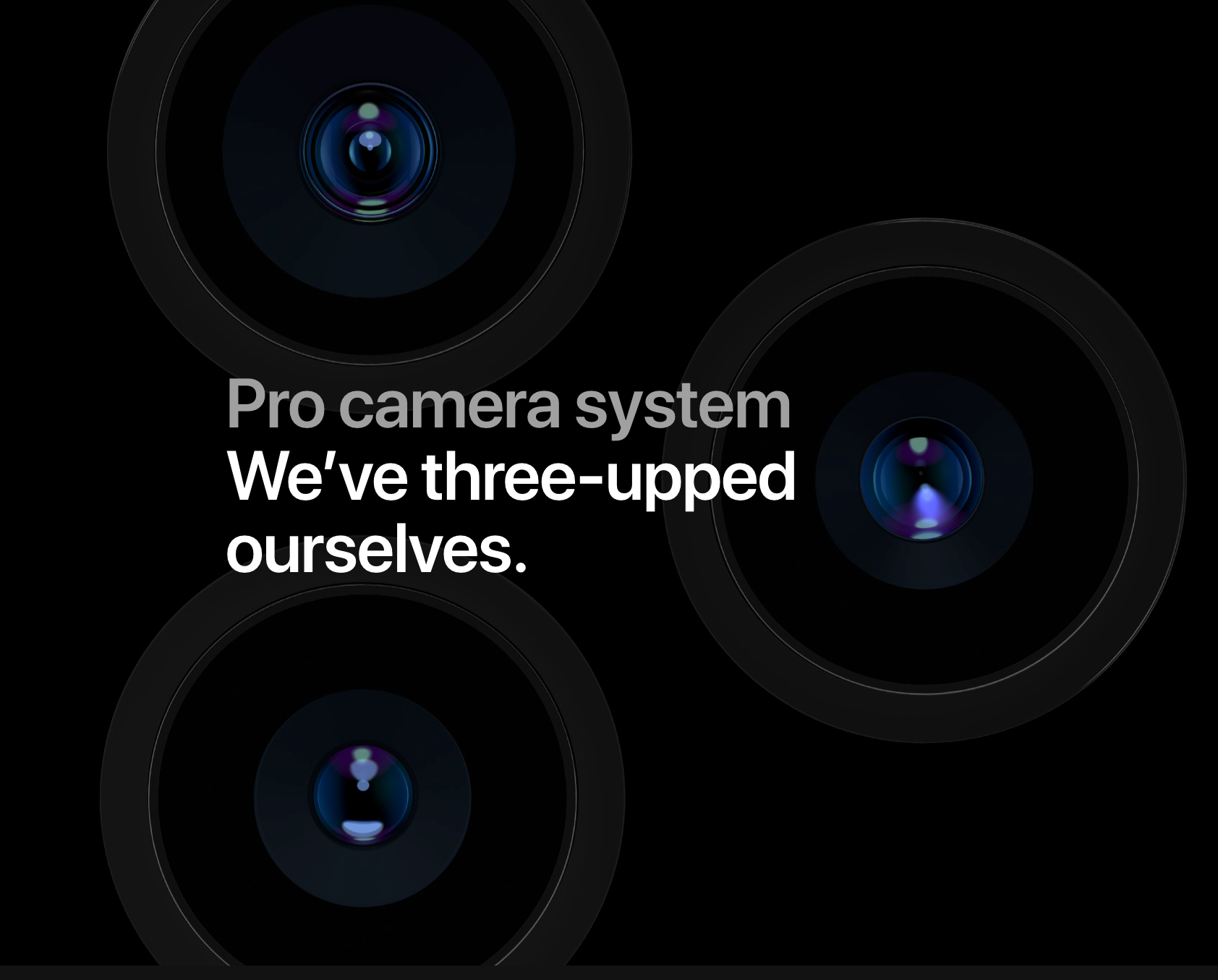 Takeaways From Apple's iPhone 11 Website
It's a million-dollar website, most likely, but there are individual takeaways your business can take from it.
First of all, this is unique; they have created an advantage by not copying anybody. Apple is not taking any else's website and redoing it, with unqualified people driving the process.
The second point is they have a clear strategy behind their content. The content and a buyer journey are defined and mapped out before the fancy graphics are applied. Website building has graphic designers involved but is not the job of a graphic designer first and foremost. Programmers, user interface professionals, sales and marketing experts, advertising gurus, copywriters, psychologists would all be involved in this website build.
With this comes a comfortable experience that makes you want to dive into more. Along the way, the appropriate call to actions is visible and easy to find.
This website is an asset to future iPhone sales. Is your website considered as an asset in your business? Are you putting in the effort to ensure the creative content matches your products and services?
Invest In Your Asset
Investing in your asset will yield future realizable value. Resulting in sales, leads and happy customers.
The value of your goods and services. How important is your website to your business? If the answer is important, you must get professional help.