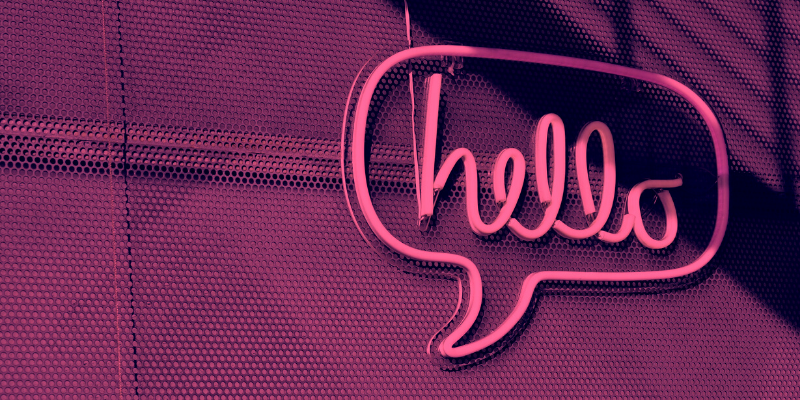 HubSpot recently published an intense investigation into the marketing trends on Covid-19. The investigation covers findings from HubSpot portals all over the globe. The report looks at the trends that have occurred from new deals being created, email sends and open rates and website traffic.
One eye-opening graph stood out.
Read the full article here - Benchmark Data: How COVID-19 Is Impacting Sales and Marketing Performance
In our article below we focus on how you can get your website and email message to break through, improve your open rates and in turn entice your readers to click through to your site. We also share some simple tools which will help you achieve this cut through.
How to get people to open your emails and click through to your website pages?
With so many email messages for a person to consume in one day, what's in it for them. What are you offering your customers or potential customers that helps them? What problems are you solving for them?
Answering your customers' questions is the key job of your sales and marketing communications. Taking the time to outline the problem and give a detailed answer full of features and benefits.
Are you doing this? So many websites we audit are very good at promoting how amazing their business is before they address the simple questions that are key to helping their prospects.
To get cut through, you must keep your marketing message simple.
Prospects start their web search with limited knowledge of the product they are looking for. Is your site helping your customer with that research? Are you answering the questions that potential customers have about your product or service? By offering up this level of information your reader will trust you because so far you are not trying to sell to them - just help them understand your offering.
Answering the questions of your prospects is key to building trust. But what are the problems they are seeking answers for? How do you know what they are?
How do you guide your prospects and take them on a journey of trust?
Often the answer is right before you. Each person in your organization has the questions and thankfully the solutions.


Here is our 8 step guide with bonus Apps on how to achieve this:
Kick-off with a Google Doc to document all the questions you get in a day. Make a collaborative list with your team, with the expectation that each person does five questions.
Gather the experts and answer the questions, but importantly, record the answers using Otter. Otter records your voice then converts the audio to text. Check it out.
Key Point - Think about who you are writing for and what their pain points are. Empathy is critical to cut through. Use the free HubSpot persona tool to help identify your audience.
Once you have the converted copy, go over the transcript, make it suitable for the written word - Grammarly and Hemingway are great writing tools for this. They help make the message readable and straightforward.
Infuse your work with keywords. Match the content that searchers are seeking. We love UberSuggest to find out more about the SEO options.
From the copy, isolate each question and the answer. This becomes a web page. Each answer is what your prospects are searching for on the web.
Promote your pages using the free social media publishing tool, Campaign Warrior.
To see which of your contacts is on your website and what pages they are looking at download the Free HubSpot CRM. The HubSpot Free CRM gives you the tracking code that feeds back who is on the website.
This is the handbook on how we help our customers generate expert content for their websites. With years of experience The Kingdom team can deliver a professional result and get you more leads and sales.
It all starts with the three hour free website audit we perform for you. In this audit we mix science with experience to give you recommendations that result in real life growth.
The Kingdom helps businesses build powerful digital marketing tools to get value and growth from their HubSpot investment. Login to the HubSpot CRM then speak to The Kingdom team today.


Discover More About Digital Marketing
How do you score in our 5 Step Digital Marketing Health Check?
The Bad Blood Cast of Digital Marketing Super Weapons
Episode 43 Discover Why Your Website Should Be The Centre Of Your Digital Marketing.
The Kingdom Live: How to Spend $1000 on Digital Marketing
Digital Just Made Dating a Celebrity Even Easier
The 18 Point Sales and Marketing Digital Eco System Health Check
8 Must Have Apps to Power Up Your Digital Marketing
About The Kingdom | HubSpot Partner | Digital Marketing Experts
Grow Sales Fast Podcast Series 1 Episode 1 - Digital Marketing
How To Give Your Sales Team A Digital Renovation
Digital vs Traditional Advertising Media - Which is Better?
11 Reasons Why You Should Outsource Your Digital Marketing
Are you Overloaded Trying To Do Digital Marketing?
Discover The Most Powerful Digital Tool of All
What is Ecwid and How Does It Work With HubSpot | HubSpot Partner | Digital Marketing Experts
12 Ways To Convert More Sales Using Digital Tools
8 Ways HubSpot Automated Marketing Platform Has an Immediate Impact on Your Digital Marketing
HubnSpoke - The Digital Marketing Podcast for HubSpotters
Spend-less Shoes Cinderella Shoesday digital marketing contest takes off
Digital Vs Traditional Media: Which is better for your business?
7 Digital Marketing Tips For Black Friday Success
A free Digital Marketing Seminar by The Kingdom. Discover HubSpot
The Kingdom Digital Services Online Store
Email Is the Aircraft Carrier of Your Digital Marketing Navy