Is your business struggling with the mar-tech revolution? Are you and your business still caught in the 90's?
As an inbound marketing agency, we see businesses struggle with the marketing technology revolution. As we rapidly move towards 2020, it's never too late to leave your 30-year-old marketing methods behind and make the most of the fantastic digital tools available to boost sales.
In this edition of The Kingdom Live, Adam Steinhardt and Zaahn Johnson discuss how to identify if your sales methods are stuck in the 90's, and how you can adjust them for success in 2020.
Here is a quick marketing test to see if your sales and advertising methods are still stuck in the 1990's, which is a scary thought, given the power of digital marketing and the internet.
Checkpoint 1: Cold Calling is a waste of time
No one likes doing it, and no one likes receiving cold calls. To get any success is an expensive numbers game. Cold calling is less and less effective. We are in the age where digital media consumers have all the power, with information literally in the palm of their hands. Cold calling is interruptive selling, discover why we think it is time to move on from this dated methodology.

Alternative: invest in your website. Make sure your site can be found on Google and contains the answers your prospects are looking for. At The Kingdom, we suggest at least 200 pages of website content. This content should be filled with information your customers need to guide them further down the sales funnel.
Discover more about TOFU, MOFU and BOFU in this compelling blog.
More pages mean the ability to use more SEO friendly keywords, and this increases your chances of being found organically on Google. Why pay for Google AdWords when you can be found free?
Checkpoint 2: The "Always Be Closing" sales mantra no longer works
Trying to put the hard close on consumers is very hard. Consumers have information and knowledge is power. Discover why the ABC of sales is dying and what is replacing it. Instead, focus on AlwaysBeing Curious.
Try and discover as much as you can about your prospect via social media, the Internet or in person.
Ask discovery questions so you can have an understanding of how much your sales prospect knows. Find out how far down the inbound marketing funnel they are so you can target your conversation at the right level.
Checkpoint 3: Are you still using a fax machine?
Do you still fax out to a big list of numbers? The question isn't even if the method works anymore, it's who has a fax machine?

Instead, clever segmented email is the way to go. Emailing marketing is most successful when using segmented lists and personalised content that makes the receiver feel important.
Personalised emails improve click-through rates by 14%, and conversion rates by 10%.
Make your email about how you can assist them in the customer journey, not about your business. This not only increases open and click rates, but will bring customers further down the sales funnel.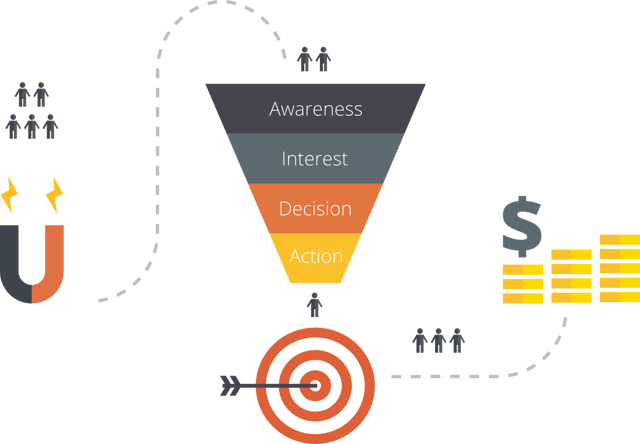 Checkpoint #4 You are still using Excel as your CRM.
Excel has never been a real database or sales tool. Excel makes spreadsheets and adds numbers. It's fantastic at doing that, but its days as CRM are over.

Instead, use one of the many far better cloud based CRM programs that are available. Most are inexpensive, HubSpot has one that is free. These programs are designed to help you improve sales and do a great job.
All these updates are needed for the success of your business because consumers have already moved on to 2020.
It is the era of seller-beware, so protect yourself by moving on from the 90's into the new digital age of the 2000's.
App of the Day
Discover a modern day document quoting system, PandaDoc.
If you want to learn more about how to improve your digital marketing check out previous Kingdom Live videos.
Discover more:
HubSpot - One Year on, A Case Study
Discover How An Inbound Marketing Strategy Can Make a Great Website
How Long Does It take To Get Content Marketing To Work