Bricks and Mortar retailing vs online eCommerce, who wins? The Kingdom social media team needed a decent video camera, so we set about analysing the steps we went through to get it.
CEO Adam Steinhardt and social media expert Zaahn Johnson went on a journey to purchase, what did they learn?
As consumers we had a need, we had questions, and we had the desire to buy. So how did it turn out? Does eCommerce beat the video camera sales person at the CBD fancy retail chain?
Read on...
Lesson 1 - Search engines really work
Surprise, surprise. In our search for a semi-pro video cam, we hammered Google. Our HubSpot experts are tech saavy, but not in the video game, so we were on a mission to consume as much content as we possible could to learn the market. We spent a couple of hours getting confident.
Lesson 2 - You have to have price on your website
The minute there was no price on a website, we were out of there. Google again. Have you got price on your website? A well made Growth-Driven Design based website will make a huge difference to your lead generation.
Lesson 3 - Comparison sites are awesome
Lining up the features was brilliant, it made it so much easier. Creating reviews is really helpful.
Lesson 4 - We wanted to see it
The Internet was great, but we did want to see the camera live before buying, so we went on search for a local camera shop. Back to Google. The best sites gave us trust.
Lesson 5 - You have to have an eCommerce store
Even though you may not get any sales through the gateway, it still drives traffic to your store. Consider Shopify for eCommerce. It is very strong. Particularly if you are combining HubSpot and Shopify. With this power you can get automated marketing software working, along with inbound marketing to nurture leads.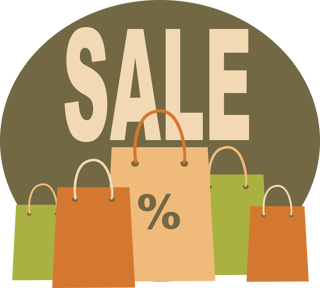 Lesson 6 - Salespeople in retails store must be on their game
We easily knew more about the product after 2 hours of research on the Internet than both the salespeople we encountered in the 2 stores we visited. This was an instant turn off.
Lesson 7 - You have to train your sales people to be very good to compete
The basic sales skills of the store people we spoke with were utterly appaling. Barely acceptable in any era and certainly not in an Internet dominated world.
Lesson 8 - We scurried out of the shops, went back to our computers and bought online
The Big Lesson
Sales Training is Critical to Converting Leads.
Your organisation must be investing heavily in sales training if you are to be successful in the Internet world.
Your team must have fantastic sales skills to win deals in a globally competitive world.
Providing your knowledge and unbiased answers to your customer's questions creates a trusting relationship. Building trust is the key foundation of relationships.
Using the questions you have received from your customers, you can create informative content that your future buyers will benefit from.
57% of the buyer's journey is completed before the buyer talks to sales. [Source: Corporate Executive Board]
The Kingdom can provide you with 5 free sales training resources that can help strengthen your sales skills, and keep your team on track.
We provide professional sales training sessions for your business, plus inbound marketing services to get your website firing. Find out more...
Learn more:
5 Ways a CRM Makes Sales KPIs Easier
1 Remarkable Way to Get Sales and Marketing Unified
What is the Grow Sales Fast Business System?
6 Ways to Get Your Sales Team to Work Faster With CRM Technology