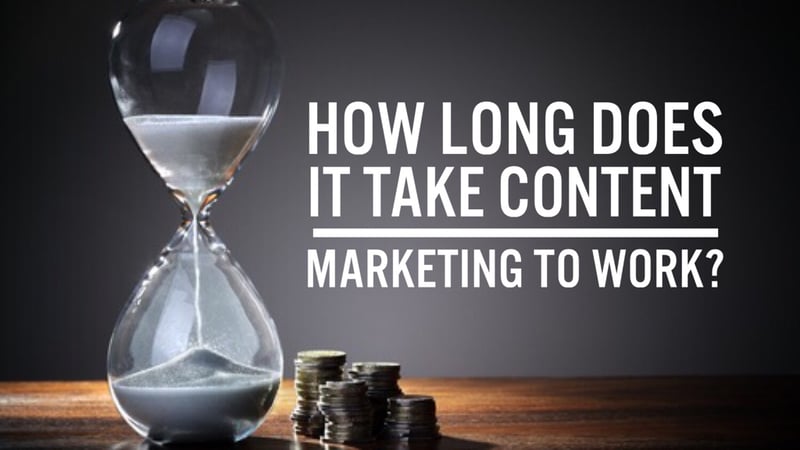 Are you giving your content marketing a chance to take hold?
Content marketing is the new big thing.
Big brands are ramping up content marketing at a time when it is a growing trend in marketing. Über has kicked off momentum, Air BNB has Pineapple, Intel has IQ and Coke has Journeys.
Content marketing requires a change of mindset from pay and pray, price driven advertising.
All companies want sales. Sales lead to an obsession with the quick fix "sugar hit" that comes with a big bang, advertising sale promotion that immediately brings in revenue.
This is getting increasingly harder in today's world
In the old days, it was easy to buy a whole bunch of television slots and then you were able to bomb the network and get an immediate impact. But now, as the consumers fragment across many channels, this is hard to do. It is now hard to get to your audience quickly enough to get the big bang.
This comes at a time when traditional advertising interrupts your potential customer. Consumers don't like this anymore. They have become used to Google to getting the information they want in seconds on their smartphones.
Content marketing is a way of engaging with your customer, regardless of this stage in the buying cycle.
By doing this, you are providing them with information to assist their daily way of life, both at home and in business.
So when is the right time to leverage your content marketing efforts into revenue and ROI?
Content marketing needs time, so the question is are you in content marketing for the long game?
Are you providing enough time for your content marketing to work?
How long is enough? How much time should you give for your content marketing to take a hold? Learning from Joe Pulizzi, who is a world leader on content marketing, he recommended 12 to 18 months as a minimum.
Joe has an outstanding podcast called Content Inc and is a guest speaker and author of four books. Joe recommends that a minimum of 12 months is needed to establish an audience.
In his case, he has been creating content since 2007, and it took three years to gather significant momentum. Once the momentum starts though it does not stop, it just gets bigger.Time goes fast. Content marketing takes time but have faith.The great benefit of content marketing is that you are typically using tools that have longevity. Web pages, podcasts and videos stay on the internet and are relevant today, tomorrow as well as next year, and the years to come.
This is in contrast to interruptive advertising that is very much a pay and pray model. You hope that you get traction the minute after a commercial is run.
Are you giving your content the time?
Play the long game, don't chase sales quickly. Provide content that aids your user. Make them your friend, make your business valuable to them.