The HubnSpoke team of Adam Steinhardt and Zaahn Johnson are here to round up the year of exciting technology developments in Inbound Marketing for 2016, with a particular focus on HubSpot, a powerful cloud-based sales and marketing platform.
The year has flown past at an incredible speed, in no small part to the ever-evolving HubSpot platform and the Mar-Tech tools it engages with. The Kingdom has been working hard all year to dig deep into the diverse software tools and understand how HubSpot can add even more power to the sales and marketing of the global business.

So without further ado, Adam Steinhardt and Zaahn Johnson present their 12 Coolest Mar-Tech Tools of 2016:

12 Coolest Mar-Tech Tools of 2016

For the entirety of 2016, we've been committed to watching this develop and grow. Facebook live has a timeline into a dynamic and absorbing way to interact with news. We have learned a lot of different things about this tool, like how the quality of the video may not be as important as on other platforms. But what we've enjoyed most about it is being able to take questions from our audience in real time and can answer them then and there.

As a bit of a double whammy as well we've then been taking our Live Streams and transforming them into even more content for our website!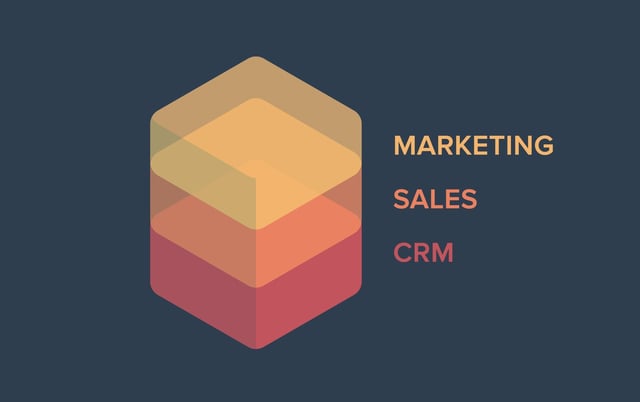 Meeting, sequences, notifications. WOW! Any organisation worth it's salt and wanting to take its sales to the next level needs this tool. The HubSpot Sales CRM grew dramatically in 2016, with Adam previously professing his love for the Deal Stages Pipelines feature, while Zaahn getting involved in the Sales Email Templates feature, which helps unify your sales force behind a consistent brand template.

Keep digging and you'll discover so much more.

3. iPad Pro 12" With the iPencil
This is not product placement. We have a couple here at The Kingdom and the efficiency we have discovered by removing double handling when digitizing our meetings notes has been absolutely brilliant. We don't know how we lived without it.

4. Changes To The Twitter Character Counter

Yes, Twitter will be removing the character count from tweets altogether in the very near future. And we had a glimpse of potential that change could make earlier this year when they removed the character count from Images. Sure, it was only 9 characters, but that opened up a new way of using the Twitter feed. Let's see what the future holds.


It's a $50 add on, which is nothing compared to the time you save. It allows you to set meetings automatically, to set up sequences to automate your emails seamlessly. Arguably the best value add on in HubSpot!

6. Snapchat
The Kingdom were, by our own admission, late to adopt this platform. But once we got there we loved it. And really, as a serious social player, Snapchat has come into its own this year, especially with the incredible ease with which you can set up geo-filters.
A little spruce can go a long way and the visual changes they've made to this feature have made it incredibly easy to track what's going on in the CRM.
8. Instagram Stories
After Snapchat began to look like it was making big inroads, Instagram came roaring back with its Stories feature. The power comes from the already engaged audience; people have been spending so much time building their followings and took to stories without hesitation. Coupled with Instagram's far superior measuring tools and despite its growth it looks like Snapchat has a bit of catching up to do still.

Inbound 2016 was simply an inspiring and engaging conference. It's not just for HubSpotters, but of huge value for anyone in Marketing. We can't wait to head back!
People want answers now. Having the option on your website to type in a question and get a response immediately using Live Chat has been a big success. We've heard word that HubSpot is looking to keep developing their Live Chat feature Snapengage in 2017 and we cannot wait!

You can get rid of Basecamp, Teamwork and that ghastly excel spreadsheet you've been using now. Projects was a first for HubSpot because it's an organisational tool for your business, and not specifically aimed at Marketing or Sales. HubSpot Projects has been seamlessly integrated into their training tools too, to upskill HubSpotters and make sure no step has been missed.
We've flogged the HubSpot Campaigns feature to death in 2016, but it truly is the gift that keeps on giving. Before you know it, you are seeing all these benefits. Track your social media posts, track URLs, and see the click throughs and calls-to-action... It's everything a practical Mar-Tech tool should be!

Bring on 2017!

Want to learn even more about how to maximise your HubSpot experience? Discover more here.