In this edition of the HubnSpoke Podcast for sales and marketing professionals we take a closer look at the new Sales Tools recently revealed as part of the HubSpot CRM at Inbound 2016.

HubSpot is cloud-based, sales and marketing software that provides a remarkable suite of tools to grow your business with. The sales power of the HubSpot platform is massive and growing in incredibly innovative and exciting ways. Just like in content marketing, HubSpot channels inbound methodology to help you turbo-charge your sales team.

The HubSpot Growth Stack closes the loop between your marketing and sales teams. Track your entire marketing and sales funnel from the first website visit to closed deals and beyond. With the HubSpot Growth Stack, your marketing and sales teams share contacts, customer data, dashboards, reports, and pipelines in one place.

Looking to power up your sales team? Look no further than these impressive new features:
New Sales Tools In The HubSpot Growth Stack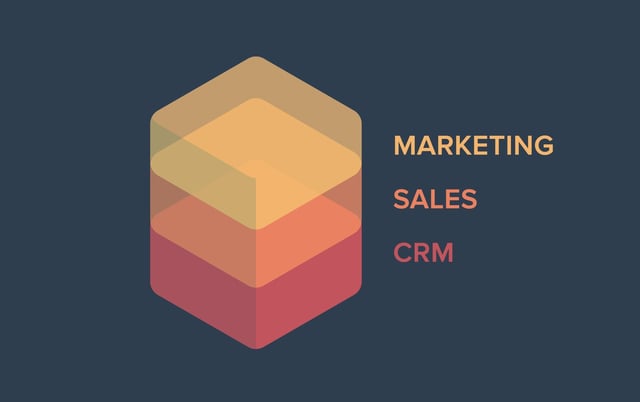 HubSpot was once focused predominantly on Sales & Marketing, and creating leads using Inbound Methodology. The HubSpot Growth Stack is the next evolution, incorporating CRM, Marketing and Sales dashboards into the software, which is all free to use.

However, to really unlock the power of HubSpot Sales, a series of add ons are available ticked away in a menu called 'Sales Tools'. There are 8 tools in total, and they're all very powerful for different reasons which may not be immediately obvious.

Notifications

This allows you to see who is coming to your website, and who is looking at your emails in real-time. It's perfect for salespeople who are looking for prompts to follow up on leads. An added bonus is that it also allows you to see when a lead is looking across multiple pages on your website in single sessions. They must be excited about what you're selling!


Templates
This is a huge benefit to bring your sales team all onto the one page but allows you to work from easily edited templates. This not only saves time writing emails, but allows you to stick with brand guidelines and check your spelling and grammar. It can be set up for every stage of the sales cycle, and also helps you monitor with some nice statistics how successful your email sales strategy is.
Sequences
A more technical feature that works similarly to Marketing workflows. Where workflows allow you to create automated steps to speed up your marketing and sales to happen a little quicker, sequences offer similar benefits to your sales leads.
A good way to explain this feature is say you've been speaking a lead but things went a bit cold for a while; Sequences brings in a template you can customize to get back in touch, and then auto-triggers a task reminder after that email is sent to follow that person up later on.
So it's like workflows but on a personal, 1 to 1 basis for people in your CRM. The interface is elegant and easy to use. This looks like the goods.
Documents
This is a practical place to store your standard docs like T&C's, contracts and things that don't change too often but you need in a centralised spot. In that way, it's just like a server. It's presently functional but would benefit from allowing you to create and edit docs as part of the features. Watch this space...
Prospects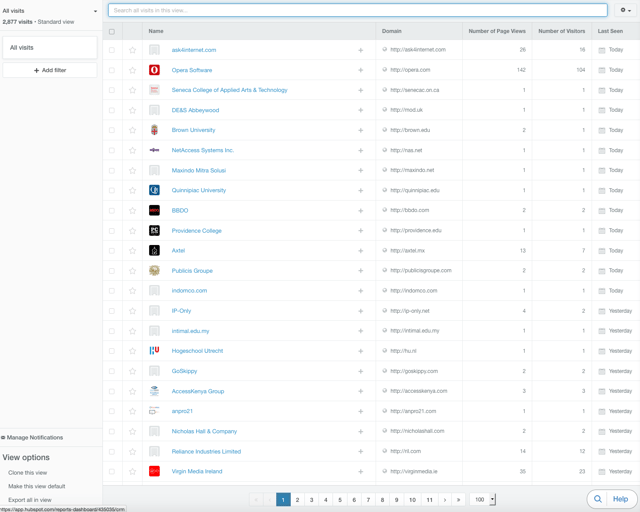 Released before Inbound, a lot of people got really excited by this feature which allows you to check who has come to your website that has not been added to your database. It's perfect for looking at leads and great to have if you're just starting out.
Meetings
A massively powerful feature that allows you to sync your existing calendar (Google calendar included) and send out a link to prospects/customers/whoever you are talking to so they can select a time that you're mutually available for a meeting. This completely alleviates the back and forth of setting up a time; all those emails 'are you free now etc.' are dead. Gone. Done.

You can also have a shared calendar if more than one person needs to be included in the meeting and sync your diaries together. We love this.
Messages
This feature is not quite ready, but once it is will let you live chat to visitors on your website. We can't wait!
Call Cue
This feature allows you to create a cue for customers to call using HubSpot, which is great for streamlining your list of follow ups for your sales team. You can make these calls from within HubSpot (even better to make them from the HubSpot iPhone app) and in doing so records the call in your stats. Making calls online gives you awesome mobility to take notes during your conversation.
So, there you have it; 8 new tools at your disposal. At $50 per month for the whole lot, perhaps this isn't something to roll out across your whole organisation at once. But it's a must to get your best salespeople using so you can let it filter down through your team. As with anything in HubSpot, the training for these new features is flawless and gets you thoroughly up to speed nice and quickly.

Have You Tried The 'Projects' Tool?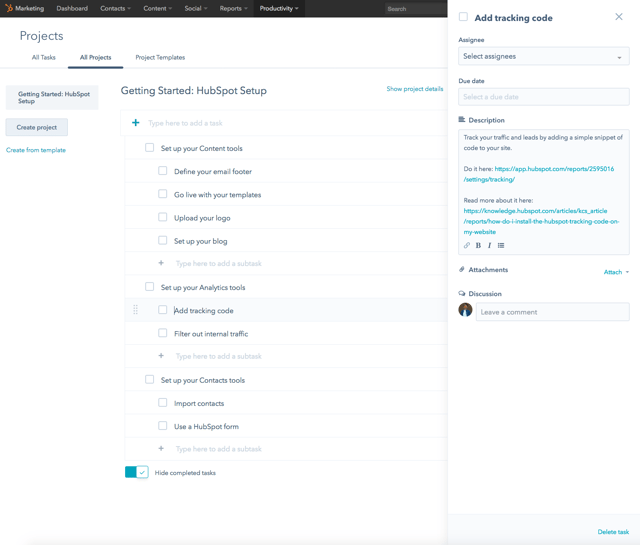 Social Media Expert, Zaahn Johnson is absolutely loving this expanded feature, especially for training. We train 4 days a week at The Kingdom and 'Projects' has been a really practical tool to do on-the-job up-skilling.

'Projects' was another tool that was launched out of Beta at Inbound 2016. It's the ultimate how-to, and ties back in with HubSpot Academy articles and tutorial videos if you need extra help. Each project reads like a thorough checklist, so you'll never miss a step again. Available through the Academy, we haven't seen a feature this helpful since that little Paper Clip from the old Windows 97 days...

Check The New Accreditations in HubSpot Portal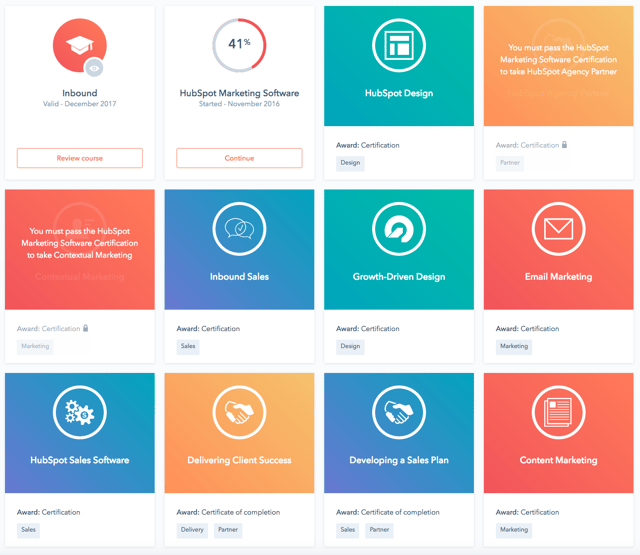 Managing Director, Adam Steinhardt is a bit of a geek when it comes to testing his knowledge of HubSpot, so you can imagine how thrilled he was to see that 6 brand new accreditation have been added to the HubSpot Portal, all with a sleek new training interface.
That makes for up to 12 accreditations overall, one to complete every month for hardcore HubSpot lovers. They remain in depth, packed with brilliant information to make sure you're getting the most out of the platform.
Want to learn even more about how HubSpot can boost your sales? Discover more here.