Are you interested in 5 Unusual Ways to get more sales using HubSpot?
Welcome to Episode 11 of HubnSpoke with The Kingdom CEO Adam Steinhardt and Operations Director, Zaahn Johnson.


As inbound marketing experts, we are always looking to get more out of HubSpot, so we decided to dig out 5 unusual ways HubSpot can help you with sales.

Discover how we:

1) Generate internal notification emails based on lead scoring
2) Create Reactivation Workflows to bring back missing prospects
3) Use social media to increase your landing page engagement
4) Send salespeople an SMS when a particular page is visited.
5) Make Webinars by using all the form tools on landing pages.
What do we love about HubSpot in this episode?
Zaahn loves the email editor after having the trauma of using Mailchimp recently.

Adam was enjoying the new feature from HubSpot which allows you to target your subject lines for different audiences.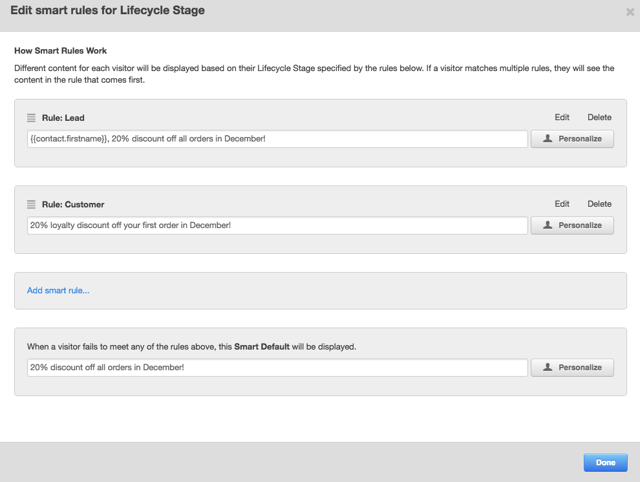 HubSpot says:

"Your subject line is arguably the most critical part of your email marketing strategy... if it doesn't pique your audience's interest, a carefully crafted email loses all impact. That's why we're happy to introduce Smart Subject Lines for Professional and Enterprise customers, the latest addition to the smart content experience which allows you to target your subject lines to contacts by different lists or lifecycle stages."

We focus on Inbound 2016, with the ability to lock in and book up your schedule.
See Adam Steinhardt Speak at Inbound, 2016.
Adam Steinhardt is Speaking at Inbound in Boston, on Wednesday, November 9th at 4.15 pm.

"HOW TO TRANSFORM YOUR SALES ECOSYSTEM INTO AN INBOUND SALES POWERHOUSE"