How can HubSpot's platforms help your business and your customers? Should you be inbound fit to be a successful marketer?
Landing Pages
Zaahn has been loving watching how landing pages work. Landing pages are definitely under-rated on a social platform and should be used more. The ability to share it and have it as an option for social media is great for more conversion.
Landing pages have so much versatility. If your business is hiring, one great tip is to use a landing page as a careers page. Hiring on your own website is a great idea as it's cost effective and gives you the option to push it out on social media.
You're able to organically grow your contact's email database as the decay rate is usually 20% per year. You will need to boost it up frequently to ensure it doesn't disintegrate. Social media definitely gets conversions, so these components are equally important.
Progressive Polling Tool
Progressive polling is designed with the customer in mind. HubSpot's progressive polling tool allows you to see the form at the back of customers' portals.
It's there to avoid the annoyance of having to repeatedly fill in forms and submit your details. It remembers your information, and instead of asking you the same information, it will ask you something perhaps you haven't submitted an answer for yet. Traditionally, we would set up a landing page with a first and last name and an email address. Next time you came back, the prompt might be for your Twitter. The time after that, the question may be asking what your main social media platform was.

Lead Nurturing
Lead nurturing works really well as you can grow the amount of information you collect from people, as they build their trust with your business and website. The more they trust, the more information they give. There is no need to rush at the beginning to harvest the data as you can rely on the future you receive it.
Ideally, when creating landing pages you want to ask the bare minimum to avoid creating a barrier. You must question what will be done with the information you're gathering from your customers? Do you need to know every detail? There needs to be a purpose. What are you trying to achieve? What are your goals? Ask yourself if you would fill it in if you were in their position? Have empathy with the customer's experience.


Sales by HubSpot App
The Sales by HubSpot app on (App Store, Google Play) is used to watch people clicking through your website. Available for HubSpot users through the HubSpot App in the iTunes store. Even if you only use HubSpot free Sales CRM, you can download the app to keep track of your customers.
Seeing who has interacted with that landing page will help you understand which pages are working and which aren't.
It's almost like watching live inbound marketing working before your eyes. Particularly if you're using the HubSpot sales pro-tool that allows you to view the users clicking on your website as they click links. If you are after some extra learning, HubSpot has a HubCast which is their podcast made for HubSpotters.
If I Were in Charge of HubSpot, I Would Change...
Zaahn would like to be able to bring in the image from a social media link, rather than the preview link. When posting on social media, she would like to bring in that image from that page rather than the preview link. A blog header image visually looks better than a link.
Adam would allow a picture off the HubSpot software on his phone to go straight to the contact's timeline. Effectively, photograph our sales notes and important documents to go straight into the timeline. Imagine pulling out your phone and going to your contact card, taking a photo and receiving your result.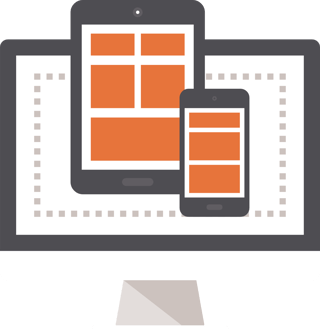 Being Inbound Fit - Inbound 2016
The Inbound 2016 conference, which Adam Steinhardt and Zaahn Johnson will be attending on 8th November 2016, has 14,500 people attending. If you are also attending, Adam is on the sales track on Wednesday, November 9th at 4:15 pm.
Zaahn's most looking forward to seeing multiple speakers from Inbound Marketing World such as Marcus Sheridan and George B Thomas. They are full of passion and will be speaking individually this year too.
Adam's looking forward to seeing Beth Dunn. Last year she covered a hard topic on how to successfully create editorial style guidelines, and how to set up your writing style.
Brian Fanzo will also be there, and he was very into Snapchat last year at Social Media Marketing Week. He gave the audience some tips and tricks on how to make Snapchat work for your business. He once spent over 20 hours out the front of a Superbowl doing a non-stop periscope show on Facebook Live.
Nikki Sharp works in the HubSpot marketing department and will also be there. She will soon be heading to Singapore with the HubSpot marketing team at their office.
#Inbound16
Do you have ideas for a new topic you would like us to podcast? Let us know on
Facebook, Twitter, Google+ or LinkedIn, or simply email us.
Learn more:
5 HubSpot Features You Can't Live Without