Are we are in content shock? Do we need a restraining order against social media? It's time to analyse how much the popular social networks have grown, and what that means to consumers.
Content is a really interesting point, and something that grabbed our attention was in The Asia Pacific Content Marketing Report 2016. HubSpot and Survey Monkey combined forces and they polled 720 different marketeers.
Now we know what you're thinking; you hear the word "report" and think 'I totally should read it, must read it, but will I?' What really blew us away was the infographic on page 5 about "What happens online in 60 seconds." It's about content shock and growth of platforms, listing some remarkable stats.

Statistics from the Marketing Report
What's App has proven to be very powerful through these stats. There were millions of messages posted every minute.
In 2013, 11.8 million.

In 2014, 34.7 million.

In 2015, 44.4 million.
The features of the group aspect in What's App are easy, and it's also free. With an easy interface, it gets the job done. What's App doesn't require its users to be on Facebook even though it's owned by Facebook, which makes it that much more simple to use. There were more What's App messages sent than Twitter.
Twitter went from 278,000 tweets per minute in 2013 to 420,340 tweets per minute in 2015. Instagram has gone from 28,000 to 55,555 posts per minute. Snapchat is missing though which is interesting. Maybe they didn't want to add another quadrant into the pie chart? And another question, who counted them all? That's a big job!
WordPress doesn't have a very big growth. We're talking about 817 posts to 1212 across 3 years, it's not a huge difference at all. Facebook is still really strong as they increased from 2.5 million to 3.3 million over 3 years. Emails went from 182.9 million to 205 million over 3 years. There should also be a mini quadrant of actual emails opened and emails clicked, that would be great! YouTube has gone from 100 million to 400 million. being the second biggest search engine in the world, there was massive growth in YouTube hours uploaded. So, what's the takeaway from these statistics? To YouTube more!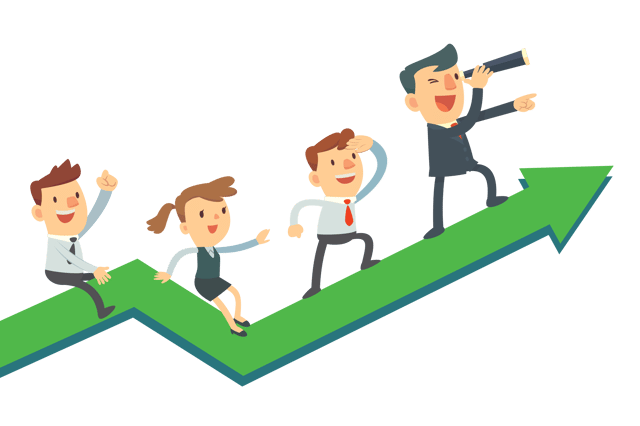 As an average person, it is clear that by checking all of these apps and social networks throughout the day, there is no time to do any work. The bottom line is, does anyone have any time to do anything anymore? Well, they say that the world has fallen in love with social media, but you could argue that we've become a little obsessed. Do we need restraining orders on social media?
Content Shock
SmartInsights.com have done the job. So what's the verdict on content shock? Is there just too much? Well, the lesson to take out of this, of course, is that this is really beneficial for consumers. Everything that's been put up educates the consumer, giving them an understanding of exactly what they want to know about their posts. A big takeaway for businesses is if you're not doing content, you're not getting found.

If you Google something but can't find what you're after in that search, and re-word it and Google again, you will get different content. It's important to include lots of long-tail keywords in your content to ensure consumers can find you easily so you are able to help solve their problems.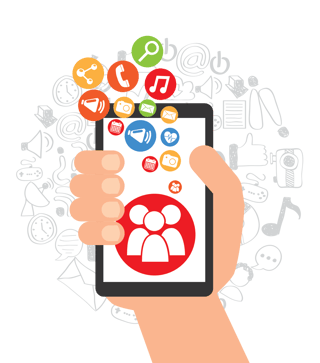 Favourite HubSpot Resource
Zaahn loves to blog and all things about blogging. The great thing is that you can have multiple blogs through HubSpot, and The Kingdom has made great use of this by having 8 blogs! They are all separate and have their own niche markets. Why is this beneficial you ask? As a brand, we are able to focus on key areas of our business.
At The Kingdom, we use landing pages to have content submitted. We then use the API calls to actually create a blog with user-generated content through HubSpot.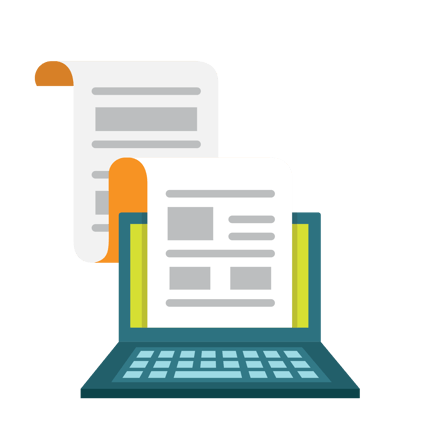 Adam loves the smart list feature which allows you to create lists based on criteria in your HubSpot database. That means that you can segment your contacts whichever way you want to. It allows you to grow and segment your database very easily.
Niche content is super important, so having lists that are defined means you will get better open rates. Smart lists have a lot of potentials, being a big part of HubSpot, but they are very underrated. Smart lists also have a feature that connects with Twitter.
If I Were in Charge of HubSpot, I Would Change...
Zaahn would include the Ads Manager tool from Facebook into HubSpot. Currently, it's an add-on for about $130+ a month, but is it valuable enough to be worth it? For those spending thousands on marketing each month, it absolutely is worth it. It gives you closed-loop reporting on Google ad words and LinkedIn ads.
You can watch the entire process; from the point of starting the ad, right through to the very end when the lead becomes a customer by giving you the ROI number. If you have an e-commerce website it's really powerful for your business to find out exactly where that lead or purchase came from. Social media is important to your business, such as Facebook's ability to do re-marketing with pixel tracking so you're able to track those conversions.
Adam would love to make the reporting tool free. Marcus Sheridan and George B Thomas have a wonderful podcast called The Hubcast, and they actually have a hashtag about it #makeitfree.
The reporting tool is the end of the process for inbound marketing, and everyone needs access to this to report the fact that it actually works. It's a challenge to sell anything to the world these days, and HubSpot is a great platform to help in this process.
Ideas Forum - mortarboard hat in HubSpot
You are able to vote whether you want to have a feature for HubSpot. Go to the motarboard hat at the top of the HubSpot menu, and go to the Ideas Forum.
Our Resource
Adam's tip for you all: Go to the HubSpot Academy and check out the HubSpot marketing Library for content ideas.
If you're after marketing tips and tricks, we have over 6 months worth of free content on our Facebook Live blog posts. Each episode ends with our favourite app of the day, which is mainly marketing-related, but sometimes is just a bit of fun.
Inbound 2016 Conference
The Inbound 2016 conference, which Adam Steinhardt and Zaahn Johnson will be attending on 8th November 2016, has 14,500 people attending. If you are also attending, Adam is on the sales track on Wednesday, November 9th at 4:15 pm.
#Inbound16
Do you have ideas for a new topic you would like us to podcast? Let us know on
Facebook, Twitter, Google+ or LinkedIn, or simply email us.
Learn more:
10 Top Tips for Amazing Content Creation
How Do You Know if Content Marketing is Working?