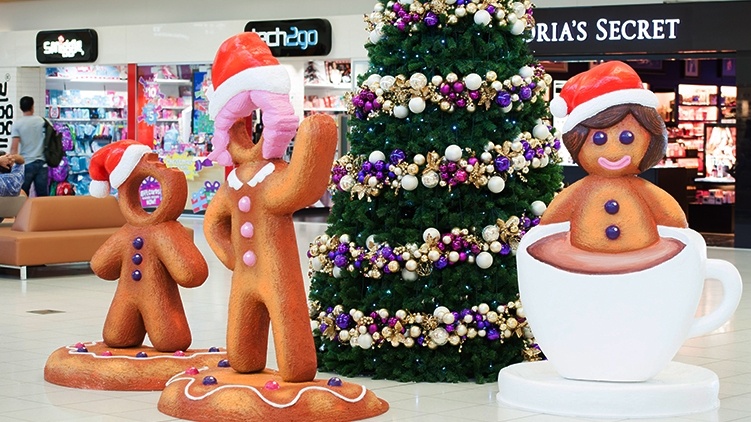 Adelaide Airport wanted a unique and interesting Christmas marketing campaign for their award winning main airport terminal.
With the South Australian TAFE already installing a Gingerbread Village at the Airport, The Kingdom art directors kept with this theme and created life-size Gingerbread men.
The Gingerbreads were a highlight of the airport, with young and old taking selfies and spreading the word to the world.
A social media campaign to build fans was put in place, which took off as the public loved the Gingerbread men.
To increase sales within the Airport stores, a promotion was run alongside the Gingerbread Village, giving customers a small Christmas gift.
Engagement on Facebook and Instagram increased with the Gingerbread installation and the Christmas spirit was spread to all commuters using Facebook advertising.
In January 2015, The Kingdom was nominated by Campaign Brief as the second-most creative agency in Adelaide. With the growing shifting sands of the digital revolution, we decided to pivot and become a value-added reseller for publically listed company HubSpot.
Find out more.
A really interesting 12 minute HubSpot movie.
What is HubSpot and who should buy it?