Automated marketing software is a powerful way to drive your business to new heights - and HubSpot is the king of the pack. We look at the investment levels required to get it working for you.
HubSpot
has three different pricing tiers: Basic, Pro and Enterprise.

HubSpot™ base their charges primarily on the number of emails that a business has.
Basic is for 100 emails
Pro is for 1000 emails
and Enterprise is for 10,000 email names
As at December 18th, 2018 HubSpot pricing is as follows:

*Check what each package involves here.
How much does it cost?
In each case, the incremental charges for emails reduce depending on the subscription that you use.
HubSpot, working with a dynamic content marketing program, removes the need for cold calling in your business, provides you with an incredible boost to your website traffic and creates a significant increase in conversion opportunities.
With HubSpot you use your time more efficiently and you can access markets all over Australia and the world, fully harnessing the power of the internet.
The difference between the three HubSpot packages.
The Basic version is for three users and is perfect for small client bases. It's an entry point. The Pro version has unlimited users and allows connection to the brand new and very impressive HubSpot™ CRM, limited to 4 subdomains.
The Enterprise version has low incremental charges for big databases and allows unlimited domains. A/B testing is a strong feature of this version.
HubSpot charges and invoicing
HubSpot is a software subscription service charged annually. From the invoice date, you will be given 30 days terms to pay the HubSpot™ account.
HubSpot charges are their own, not The Kingdom's.
The Kingdom
gets a commission for all sales of HubSpot as a HubSpot Platinum Certified Partner.
Like all professions, The Kingdom needs to make profits to exist and pay for our wages. We make 10-20% on the HubSpot™ software licence amount depending on the size of the deal. The Kingdom, as digital marketing experts, provides you with a comprehensive systematised structure, called the
Grow Sales Fast Business System
.
This builds your inbound marketing strategy and uses HubSpot to its full potential. Our retainers start at $2000 per month and go up to $19,000, depending on your business and how much assistance you would like.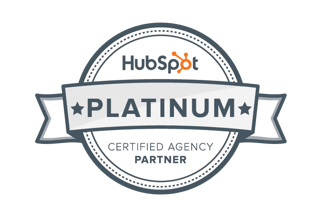 HubSpot performs the following tasks.
HubSpot is a powerful automated marketing program that has a huge number of features.
Blogging
SEO
Social media
CMS
Lead management
Landing pages
Calls-to-Action
Marketing automation
Email
Analytics
CRM sync
From attracting visitors to closing customers, HubSpot brings your entire marketing funnel together.
The result?
Less hassle, more control, and an inbound marketing strategy that works to streamline your business.

Automated workflows and keyword management all in one easy to use, integrated platform.

One of the great things that HubSpot™ offers though is the massive training library.
HubSpot have comprehensive video training, but they also have loads of e-books, case studies, white papers, slide decks, and documents that can educate you and assist your business.
Key benefits of HubSpot are:
Total transparency into who is on your website and when emails are being read.
You can reduce your above-the-line marketing spend and get better results from HubSpot™.
Comprehensive stats that link every single campaign element including blogs, emails, landing pages called actions forms.
Outstanding Return on Investment stats. You can see what is going on with all your marketing.
Integrated free CRM, that works and works well.
Automated lead scoring that notifies you automatically as your customers become more active with your website.
On first glance, it seems expensive committing to the year investment upfront (HubSpot don't offer monthly payments). But, that yearly commitment means that you do make a significant effort to get it to work for you. The more significant investment means, the greater the desire for success.
Speak to The Kingdom and discover how our inbound marketing and lead generation techniques help Melbourne, Sydney, Brisbane, Gold Coast, Perth and Adelaide businesses grow sales fast using the HubSpot Marketing and CRM platform. We create inbound marketing strategies that get you sales.