Do you need help with HubSpot? Speak to our qualified trainers today. We run workshops, seminars and personalised one on one HubSpot training to get you working.
Are you concerned that you are not getting the most from your HubSpot investment?
The Kingdom have been successfully providing sales training for over twenty years.
Our specialist team can help you:
Get Blogging results quickly
Get your HubSpot Hubs working faster and more efficiently
Invest in the right Keywords
Manage the power of Workflows
Get deals done faster with the powerful HubSpot CRM
Lead nurturing and how it can work for you.
Lead Generation Strategies that work
Social Media marketing strategies to fire your content
List manage for effective pipeline development.
How to create effective landing pages that get a reaction.
Strategic calls to action that get results.
Our dedicated team can help you with the Inbound Marketing planning.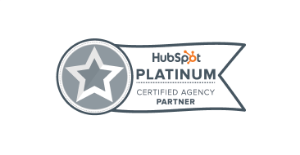 We are
HubSpot Platinum Certified Partners
and we fly all over Australia to present full day workshops and two-day seminars. Including Sydney, Melbourne, Perth, Gold Coast, Brisbane, Adelaide.
Discover more
Six Incentives to Motivate Your Team with Impromptu Training Sessions
The Incredible HubSpot Training Resources
Want Filemaker Pro Consulting, Training and Programming Help?
5 Free Sales Training Resources to Fire up Your Sales Team
The Kingdom | How to Get Your Sales Team Firing with Sales Training