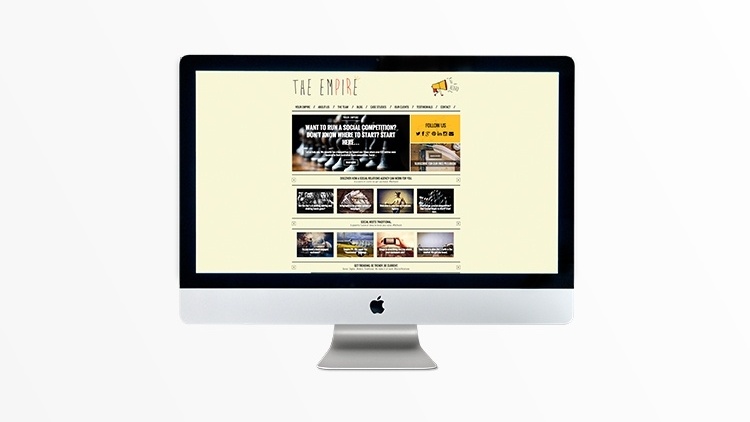 The Empire PR wanted to create a platform where people seeking PR services would find them easily. Their goal was to be within the top 2 search results for 'Adelaide PR agency'. By utilising the blog features on this site and enabling easy uploading for the staff, we were able to achieve this.
We used long-tail keywords in all pages of the site, after some thorough research as to what the target audience was searching for. We also used landing pages, downloadable free e-book software and lead collection software to increase the client's mailing list.
The website needed to be easy to read and have the ability to allow visitors to easily share and switch between content.
In January 2015, The Kingdom was nominated by Campaign Brief as the second-most creative agency in Adelaide. With the growing shifting sands of the digital revolution, we decided to pivot and become a value-added reseller for publically listed company HubSpot.
Find out more.
A really interesting 12 minute HubSpot movie.
What is HubSpot and who should buy it?