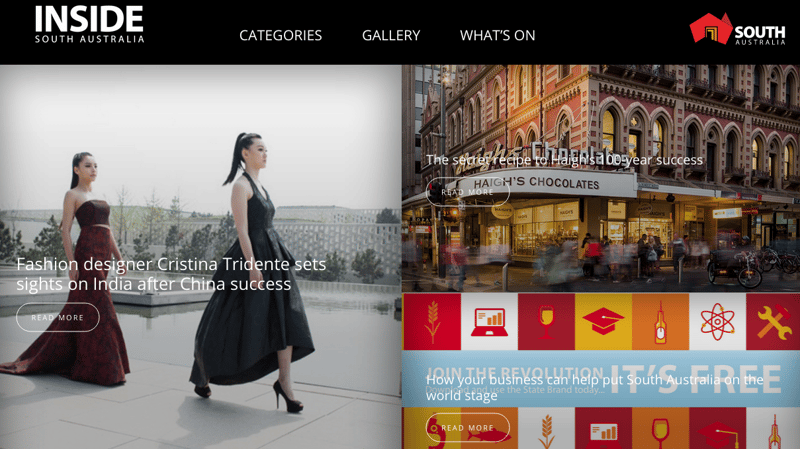 In today's technology-driven world, having an outstanding and responsive website is of paramount importance. It's all about the user experience, and if it's poor, your business can suffer. More than this, having a responsive website assists greatly with your Search Engine Optimisation - another vital element of modern day business success.
Brand South Australia is one business that has faced the challenges of the digitalised world head on. Approaching The Kingdom's team of Adelaide digital marketing experts, they asked us to create a completely responsive and visually stunning website for their brand, Inside South Australia.

A Showcase of South Australia
This website would showcase South Australia and it's happenings, the launch of the site to coincide with a competition giving entrants the opportunity to win the ultimate New York experience if they voted on their favourite thing to see, do or experience in South Australia.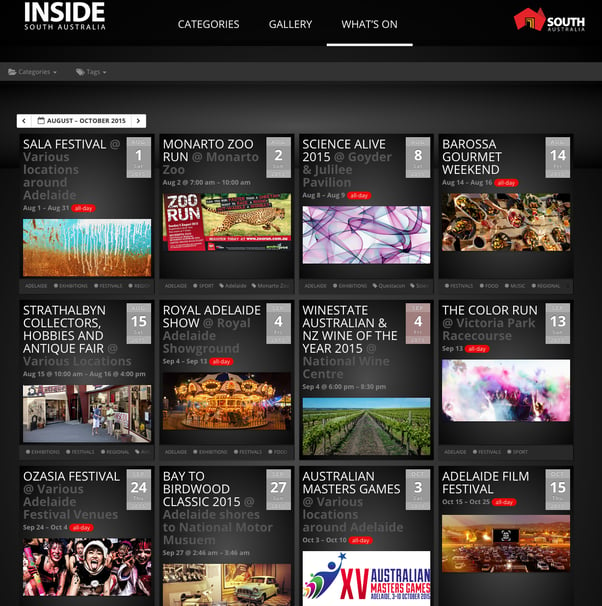 Improving the Customer Experience
At The Kingdom, we are Adelaide inbound marketing experts, and as such have a wealth of experience when it comes to what does, or does not, make a fantastic website. In the creation of the new site, our dedicated developers put a huge focus on the customer experience, ensuring that it was as pleasurable as possible.


Achieving Goals
Working hand in hand with Brand South Australia, we were able to develop a solution that perfectly suited their needs, as well as their vision. Adherence to goals was at the forefront of the entire process, which ensured that the end result was exactly what our clients wanted.
As part of our Grow Sales Fast Business System, we worked with Brand South Australia from the very beginning to identify their specific short and long-term goals for the website, which gave us the insight and knowledge we needed to create a website that was perfectly suited to their individual solutions.