What is live chat? You may have seen a live chat icon in the bottom right-hand corner of a web page. This little feature offers you the chance to talk directly to a website operator or company representative.
Why is it so important? Here are some key reasons why you simply must have live chat on your website.
Familiarity
The experience of live chat has gone beyond the social, becoming dominant in the workplace.
When a website gives you the opportunity to instantly communicate, it feels familiar. A great aspect of live chat is that it allows visitors to engage with you without committing to anything. This is a far less intimidating contact method for those near the top of the inbound sales funnel.
The ability to ask questions and receive feedback instantaneously also has the potential to move customers further into their buyer's journey. Familiarity can assist customers trying to discover what you are offering, and whether you can help them.
Trust
When a customer comes to your website they are trying to find reasons to trust you. The instant satisfaction of getting the answer they're looking for will encourage them to view your site as more trustworthy.
Experience with call-centres and being on hold has created a negative perception of customer service.
Live chat gains their trust with convenience. In a work situation, a customer can always ask the live chat a question and return later for an answer.
Live chat applications have become a lot cheaper, yet they have grown in sophistication. They have the capacity to remember who has been to the website before.
If you have a website with lots of links, adding relevant links to the live chat can help the customer on their journey.
Having live chat on your website can also give the perception that your company is larger and more trustworthy.
The advantage of having a visitors trust is that it will grow sales fast.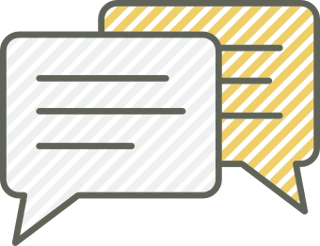 Concerns
Despite the fact that familiarity and trust can be built through the use of live chat, people still have concerns.
What if a business doesn't have the resources to 'man' a live chat? If no one is able to instantly respond to the live chat, it will be sent through to your staff as an email instead.
Who should be on the front line of this chat? Salespeople of course! It should be the same people who currently manage your inbound phone calls.
Benefits of Live Chat
There's no need for phone call recording

Live chat allows you to record responses to questions, this means better quality control.

You can build a library of suitable answers for the most common questions.

Users are interacting in a space that they feel comfortable with.

User emails are typically recorded.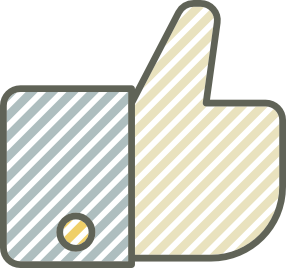 Facebook
Do you want to have a good Facebook business page?
Everyone should have direct messaging set up for their Facebook business page.
Be cautious when messaging through Facebook because it measures the time it takes for you to respond and displays it on your business' page.
When communicating over Facebook, it's also important to have the final word of the conversation, to ensure the customer is satisfied. An unsatisfied customer can easily share their negative feedback publicly on your page.
Drift is the live chat application we use here at The Kingdom. The cost of the app varies depending on how many users you choose to monitor it.
If set up in the Cloud, Drift can be integrated with Slack and HubSpot's automated marketing software.
Until next time, come chat with us!