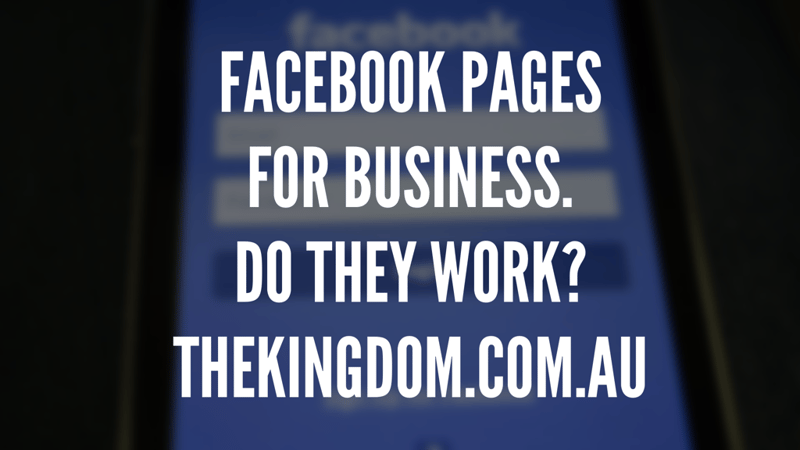 Why Do People Think Facebook Business Pages are a Good Idea?
Facebook has 1.19 billion users - how do you tap into that audience to get your business results? For most of us, the idea using social media to enhance our business can be pretty daunting. Which social media platforms do I use? How often should I be posting? What do I say? These are only some of the questions our digital marketing experts consider when building your strategy.
When speaking our social media experts some interesting insights came out, which can help you.
"Lots of people think posting on the wall is a great way to get business on Facebook, but end up being a bit disappointed and abandon it" - Zaahn Johnson - Operations Director/Social Media Wiz.
So why is this?
Certainly Facebook pay-to-boost posts to your own fans is a big revenue earner for Facebook, but our digital marketing experts have found it is not a big earner for business.
So why do Facebook for your business at all?
Let's look at a Facebook business page differently.
"Consider it to be the entry point to getting onboard and getting access to the really valuable part of Facebook, which is the back end advertising section." - Zaahn Johnson
The Ad Manager is where you can setup some fantastic ad campaigns, along with clever pixel tracking strategies that can feed your content marketing machine.
Facebook has fantastic demographics which can be filtered to promote your attractive content right to your target market. The Business page is the start of this.
The business page gives you great marketing statistics and insights.
You can see some incredible stats on the back end of your page, including strong competitor analysis. Insights into your marketplace that you previously had to pay thousands of dollars to a research company to find.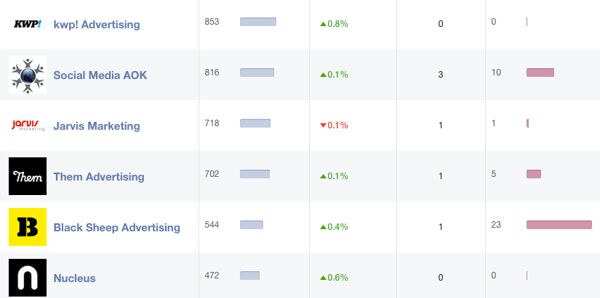 We can see our competitors, and how inactive they are. For most of us, we want to have easy-to-use mediums that give us the results we want.
At The Kingdom, we have an expert social media team who know how to use every channel in digital marketing. If you want an ad agency to add value to your social media, then give us a call and we'd be happy to give you a free consultation.
"Paying to boost posts to your fans is not the best value for money. There are far better ways to spend your advertising money on the Facebook platform" - Adam Steinhardt, CEO.
7 Benefits of Having a Facebook Business Page
Increasing your exposure in the market
Giving you the ability to gather more leads
Bringing your brand into digital marketing
Improving your search engine rankings and optimisation
Giving you access to easy to understand, no BS analytics that can help you to improve your social marketing efforts
Giving you access to your consumers for real-time engagements and interactions, which is a big help in improving your customer relationships
Increased web traffic back to your website, helping you to generate more leads
The simple fact is that using Facebook can be a huge advantage to your business. Particularly, as Facebook Mobile is such a powerful platform with the boom in hand held technology.
At The Kingdom, we drive fast sales growth for your business by implementing effective digital and inbound content marketing solutions. We love HubSpot - it gets amazing sales growth.
What is Content Marketing? Discover more at our What is Content Marketing page.
As an Adelaide HubSpot Certified Partner, we use the Facebook insights to set up our buyer personas. Buyer personas are a critical way to focus your marketing to get results - they really help with our email marketing strategies, and help us to grow sales fast.
If you want to learn more about the benefits of social media, or are looking to improve your existing strategy, contact us now for a free consultation, or download our fantastic E-Book "25 Website 'Must Haves' for Driving Traffic, Leads & Sales".