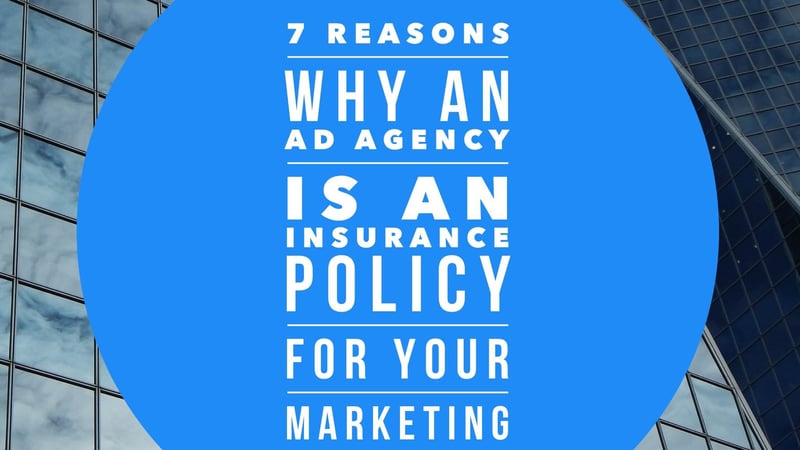 We often hear of people spending on media that does not work. It's normally radio, magazine advertising and press advertising that are the culprits.It costs plenty. Wouldn't it be fantastic if you could buy an insurance policy for your advertising. It's not possible...or is it?
---
Purchasing an Insurance policy is protecting against failure. You can't buy one for marketing, but you can get close to being insured by working with an experienced Advertising Agency.
An Full Service Ad Agency will give you sophisticated research and experience with media buying strategy. Combined with fantastic graphic design, clever website design and smart social media management, it is the closest thing to a guarantee that you can get in marketing.
50% of all advertising works, but do you know which 50%?
Here are 7 ways Advertising Agencies protect your marketing investment.
1) Award winning ad agencies have done it before with other peoples money. They have the experience of what works.
2) Clever copywriters focus on what your customers wants to hear, rather than just what you want to say.
3) Qualified Graphic Designers and idea merchants make your brand stand out for maximum impact.
4) Media buying strategists discover the right placements for your brand, across all mediums
5) An Ad Agency is usually unbiased, acting in your best interest, not that of a radio, TV station or newspaper sales reps.
6) Digital advertising agencies know lots of clever ways to use digital marketing that you don't have time to know.
7) Social media experts know lots of tricks to get to your correct market, most of you would never have known existed, just by using Facebook.Get your insurance today...
The Kingdom Advertising is an award winning Adelaide Advertising Agency. We know how to create successful ad campaigns using digital marketing and clever social media management to get you results. Plus our graphic design team make your brand sparkle, so you are desired by the market. Disover how we can give you a competitive advantage over other Adelaide Advertising Agencies. See our portfolio.
Given the cost of advertising, dont you think having an insurance policy is a safe thing to do? Speak to us today and get 5 more ways we can save you money and make you money at the same time.
---