Discover the story of Eve Meyer, who went from Über driver to The Kingdom management team, via Inbound 2015.
Are you looking for top-grade talent but not sure where to find it? Are you not sure about a high level candidate and want to test them out in all business environments?
After a chance meeting via Über, The Kingdom decided to interview Duke MBA Graduate Eve Meyer at Inbound 2015. It was an unusual job interview, but very thorough and highly rewarding for both parties.
After four days discovering the inbound wisdom, Eve up and left Florida to move to Adelaide, South Australia.
The Inbound conference is a fantastic place to discover new ideas and learn new things. You will meet and greet business people whose companies have interests similar to yours. It's also an excellent way to meet a future employee - and The Kingdom can attest to this.
It's safe to say Eve Meyer had an unusual, but successful hiring experience. - Adam Steinhardt, CEO.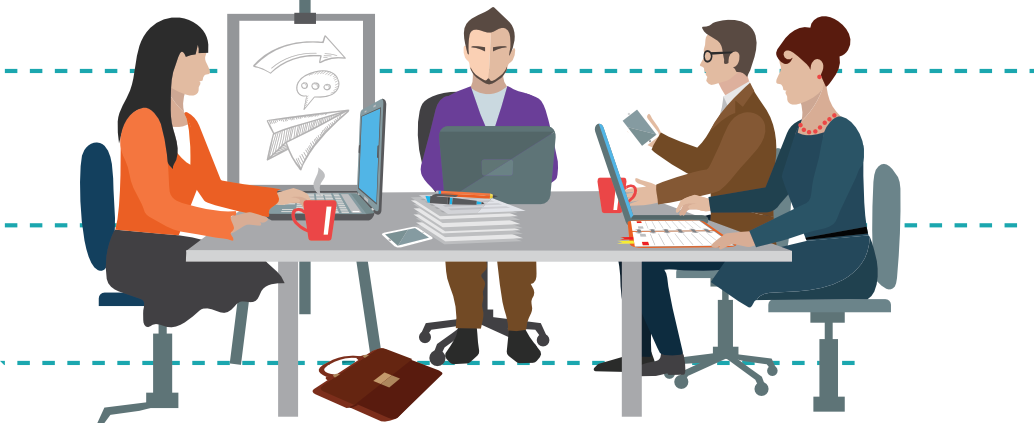 Adam Steinhardt randomly met Eve on a visit to the U.S. six months before the Inbound conference. They met on an trip from Laguna Hills to LAX and got to talking about their career journeys.
Eve's Master of Business from Duke University and her background as an Apple Store Manager at Apple perfectly suited her to candidacy for The Kingdom. The two kept in touch and soon an opportunity for Eve to interview arose.
Adam was heading to Inbound in Boston later that year and suggested Eve join on an extended four-day interview basis. The situation was a win-win for both parties. Eve could undertake professional development and The Kingdom could see how she worked under pressure.
The process was daunting at first. Adam and The Kingdom Operations Manager Zaahn Johnson arrived from a connecting New York flight and Eve came in from Florida.
Zaahn and Eve eventually met at 1 am before the conference began. As roommates and fellow conference-goers, they forged a close relationship.
Over the four days, they attended several keynote presentations, parties and events together. In doing so, they both realised that Eve is well suited to The Kingdom and its team.
Eve recalls being interviewed by the HubSpot team. He passionately and professionally asked her about what she had learnt at Inbound. She was also put on the spot and asked 20 questions by one of the greatest interviewers at the conference. Eve passed the test with speed and ease which proved what we already knew - that she would be a great asset to The Kingdom.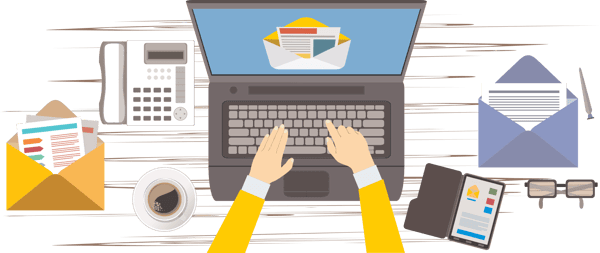 To summarise this relationship with a fairy tale ending, Eve has now moved down under to Australia. She is working hard for The Kingdom's inbound marketing agency team and has fuelled our dream of opening a U.S. office. In July of 2016, she returned to the USA to follow that dream.
Eve's unlikely hiring story begs the question... Are unconventional recruitment methods becoming more prevalent and successful in today's connected world?
With the pace of technology moving so quickly, inventive ways might just be the key to unearthing hidden treasures.
Eve is proof that employment opportunities can happen anywhere and we believe Inbound was the perfect place for this union to ignite. For one, she got to see potential colleagues in their sometimes wild environment of partying and socialising.
She also was able to embrace the inbound mantra during the more serious events. At the same time, the Asia-Pacific and U.S. HubSpot teams were able to meet her and even assist with the interview process
Inbound presents plenty of opportunities for both candidates and businesses to communicate, make friends and forge professional relationships. Adam, Zaahn, Eve and their team highly recommend the world goes to Inbound.
It's the perfect place to meet, greet and gain access to some of the world's best sales and marketing people.
There is so much to be learned that can fuel your future employment, and even if you don't walk away from Inbound with a job opportunity, the chances are that what you've learnt here will make achieving your dream job that much easier.
With this in mind, here is a foolproof list of tips and tricks to take with you to big conferences:
> You will need lots of business cards. The Kingdom staff always make business cards with personal photographs on them to help people remember who we are.
> Target the type of job that you would like and work hard on the Inbound networking app to discover new ways to connect.
> Always ask questions. Curiosity is the key to fluent, memorable communication. You never know when a casual chat can lead to a friendship or business relationship.
> Make sure you attend every party, every event, every keynote - everything! Make the most of your Inbound experience by seeking as much new knowledge and new experience as you can.
> The Kingdom team seriously embark on a fitness program before taking on Inbound. This event challenges you mentally and physically so it certainly helps to be as fit and ready as you can.
> Rehearse your elevator pitch - you are likely to deliver this about 100 times throughout the event.
> Take lots of cash. Buying rounds of drinks for your colleagues and new friends is a great way to bond and is a common way to socialise at the event.
> Dress casual but smart. Over dressing is a sign of trying too hard and attention-seeking, but under dressing implies a lack of respect for the event. When in doubt, dress similarly to how you would for a job interview - you never know, you might end up with one!
> Be prepared for anything. We are always amazed by the number of unusual jobs and industries that people are in. With a few Q&A sessions, you will quickly discover a goldmine of interesting things about the people around you.
> Practice your inquisitor skills. Try going to every keynote with a few questions in mind, or think of them as the speaker is presenting.
> Be brave. Everyone in the room is likely to have a question for the speaker one way or another, but not everyone is confident enough to ask it. Speak your mind and seek answers - no question is a stupid question!
> Don't try too hard to get a job. Focus on building trusted, cross-industry relationships and see what comes your way.
> Make sure your public profiles are up to date: specifically your LinkedIn and conference profiles.
> Make sure you have a digital resume that will impress. Gone are the days of Microsoft Word templates - enter the electronic age and make a real impact. Check out the multitude of inspiration out there, like themed websites, to get the insight and motivation you need.
> Make an effort to follow up on every new contact you make - you never know when an opportunity might present itself. It might take a month or a year or five years to get to the point you want, but nurturing your contacts is critical. How many times do you think unemployed people follow us up? Never, so don't give up quickly.
The Kingdom invites interns to try out to see if you have what it takes to be a member of our inbound marketing agency. Apply below.