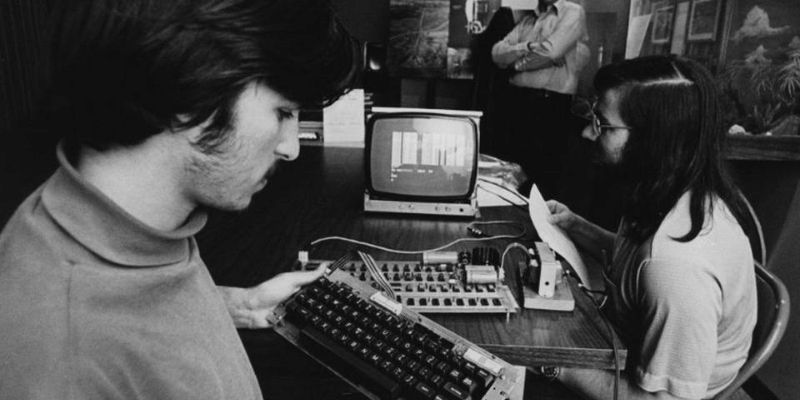 10 marketing lessons from how Steve Jobs sold the Apple I, a wooden box computer with no power or screen.
Steve Jobs was a successful CEO and inventor. Many would say genius. But first and foremost he was a desperate salesperson. Steve was a one-man sales, marketing, and product development wizard.
Jobs was a dynamic salesperson and brilliant marketer right from day one. Part of that success is because he had to be.
Sure, he was visionary enough to see an opportunity, but let's not forget he sold his VW van to fund the Apple I and hit the road (Steve Wozniak sold his HP Scientific calculator to help). Jobs and Woz had to be successful, or financially they were sunk. Jobs was selling for their future.
As a (desperate startup) salesperson trying to sell the Apple I, Jobs got a clear understanding of what the market needed and could accept. Remember, the Apple I was a computer that had no power supply, case, monitor or keyboard. Remarkably, Steve found a way to have the Apple I recognised, appreciated and got the original orders.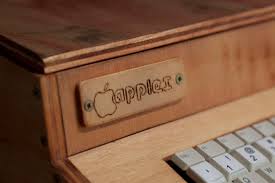 Apple as a company got started, but it didn't take off until the invention of the Apple II.
The Apple II came about as a result of Jobs' experience in selling the Apple I.
Steve discovered the market for the Apple I, but what he learned from sales was what the market really needed. It was the all-in-one computer that the Apple II became.

Woz designed the Apple II based on Steve's marketing and sales feedback.

Steve, at the coal-face, was able to activate marketing and product development to create a new idea. He did this successfully throughout his entire business career.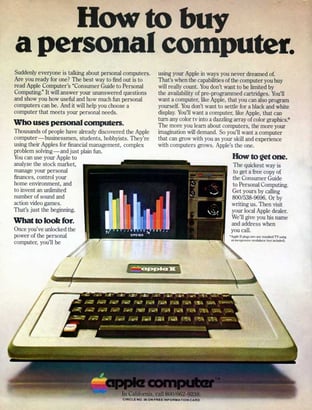 Apple launched into the stratosphere on the back of Apple II
Between September 1977 and September 1980, sales grew annually from $775,000 to $118m, an average annual growth rate of 533%.
The Apple II had sales doubling every four months.
Remember, these are 1980 numbers too... mindblowing and remarkable to say the least.
Even though this was 38 years ago and a well-known story, there are key lessons that modern-day companies can learn from Steve Jobs' sales and marketing talents.
Throughout his entire life, Steve was a salesperson that drove marketing hard. Even when Steve was the CEO of Apple, right up to his death, he was still hands-on with the marketing and development of Apple products. Jobs was a sales and marketing merged talent.
Are your sales and marketing teams on the same page?
Are your sales and marketing merging their talents? Is your company enjoying the benefits of sales and marketing working closely with each other?
Feedback from a sales pitch is a fantastic research tool for your marketing department.
After all, effective marketing is about driving more sales leads to your sales team. What better way to determine if your marketing is working than getting live feedback from the sales team.
Jobs would have a heavy hand in advertising and marketing development at Apple. It was because he was a gun salesperson that understood that marketing and sales go intrinsically together to create a perfect customer experience. Sales and marketing are not silos.
Steve's brilliance was to create new products and then sell the market why they needed them.
So how do you get sales and marketing on the same page?
Jobs had sales and marketing merged in his head. Plus he had the executive power to make it happen. So how does your business gain from this retrospective wisdom?
At The Kingdom, we work closely with sales and marketing teams every day as they benefit from the power of inbound marketing and the HubSpot sales and marketing software. By combining this with our historical experience of Apple, we have come up with ten ideas to get your sales and marketing teams unified.
10 ideas to get your sales and marketing teams unified
1) Hold a weekly sales and marketing meeting.
2) Set up a sub-committee and go for a coffee once a week.
3) Have the sales team meet for an hour, and together create a list of all of the questions that sales has received from customers on a daily basis.
4) Have each sale and marketing team member present their job description and challenges once a week.
5) Ask sales to audit the marketing materials.
6) Have marketing audit the sales materials.
7) Have an innovation pizza night, sit down together and invent a new product.
8) Get management in on all of these meetings. The CEO cares about revenue, and sales and marketing drive revenue.
9) Get a set of analytics that both sales and marketing agree on and gamify success.
10) Evaluate and consider automated sales and marketing, like HubSpot, to unify your efforts.
Would you like technology to play a greater role in the unification of your sales and marketing team? Why not learn more about the remarkable HubSpot Sales and Marketing Automated Software Platform. We are pretty sure Steve Jobs would have been proud.
The Kingdom helps businesses build powerful digital marketing tools to get value and growth from their HubSpot investment. Login to the HubSpot CRM then speak to The Kingdom team today.
*As the founder of Australia's biggest Apple Reseller in the 90's, the author,
Adam Steinhardt
, was an Apple evangelist and worked closely with the Apple corporate sales, finance and marketing teams in Cupertino and Sydney.