HubSpot is a super powerful inbound marketing tool. Save time and money and turn your cold leads into warm with marketing automation. In 2016, marketing automation will be the fastest growing industry software segment, continuing the trend from 2015.
Are you going to be left behind? Get on board now before your competitors find out about the Mar-Tech revolution and take you out.
Here are 10 reasons to convert to HubSpot today and begin your digital marketing revolution.
The category and HubSpot are huge in the USA.
Automated Marketing Software is big in the US, and HubSpot is the biggest, best rated of them all. With over 20,000 customers in 90 different countries,
HubSpot is a well resourced and well made. A modern day, (massive) cloud software company.
HubSpot is listed on Wall Street (HUBS)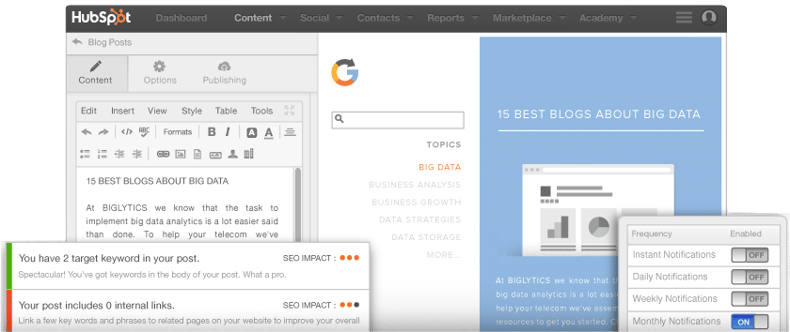 Better help for your customers = greater trust
Content marketing helps customers in a world where they are seeking help 24/7 via Google. HubSpot is a premiere platform for helping your customers in a digital world. Are you going to be the one helping the prospects or your competitors?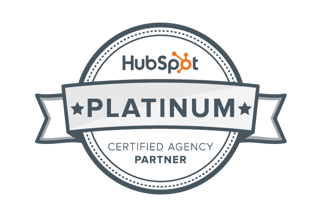 The future is digital
Digital Marketing is critical to your business. It here and now and happening. It is where all your customers are or are going. TV, Radio, Newspapers and Magazines are all being dumped for the content you want when you want it. Do you have a digital marketing strategy? Do you have a stable software platform that integrates all the needed digital marketing tools? Get HubSpot today and discover the power of automated marketing.
Australia is a Greenfield market.
We are slowly catching on to the USA lead. This is great for us as a HubSpot certified partner, and even better for you as you can get a competitive advantage over those businesses that do not have it, and are too slow to see the future.

Future Proof your business. Talk to the future consumers of the global economy in a language they understand. Social Media is here and right now.
It ought not to be a question of if you do social media, more a case of how well you do it.
Reduce Human Resource wastage
Cold Calling is Dead. Inefficient use of expensive human sales and marketing resources is a thing of the past. It's so 80's to burn human time when digital software does a better job.
Ultimately the question is not "how can you afford HubSpot", in this fast moving world, the real question is "how can you afford not to have it"
Get powerful insights to guide you
Everything is measured in HubSpot. You have stats on every transaction giving you real insight and control into how your sales and marketing dollars are working. With the powerful analytics built into the platform you can find out exactly what is working for you and what is not. Never before have you had so much easy to read data at your finger tips.
One easy to deploy cloud software platform
HubSpot is many tools working together as one for complete marketing harmony. HubSpot is one interface to learn, one set of passwords and one central store for all your marketing resources. How many cloud programs are you currently running? How many passwords do you have? Do you know? HubSpot combines everything into one easy-to-use platform.
Significant value added resources and training
The HubSpot Academy and content marketing Libraries are very powerful and comprehensive. They provide you with the education to understand a fast-changing world, an a stable accreditation system to nurture your staff or your outsourced content marketing company.
Innovation brings rewards
HubSpot is innovative and powerful. This brings rewards to your organisation at a time when the cloud software revolution is changing the globe every day in so many different ways. Get ahead of the curve and your competitors at the same time as saving on labour costs and doing marketing faster. Are you going to be the one left out of the next big software evolution? Can you risk it. Have a look at HubSpot today. Need more convincing? Discover how The Kingdom went, after a year of HubSpot.
Learn More
The Kingdom are Platinum Level HubSpot Partners - Find out more
Learn more about Inbound Marketing
How Much Does HubSpot Cost

Speak to The Kingdom and discover how our inbound marketing and lead generation techniques help Melbourne, Sydney, Brisbane, Gold Coast, Perth and Adelaide businesses grow sales fast using the HubSpot Marketing and CRM platform. We create content marketing strategies that get you sales.