Fresh from HubSpot's Inbound 2016 conference in Boston, The Kingdom's Adam Steinhardt and Zaahn Johnson share their key take-outs from this massive sales and marketing conference that made Twitter's second highest trending topic of last week, only after the US elections.
Are you looking for a summary of Inbound 2016? Good news is our social media and content marketing experts are going deliver a feast of content to help you get on top of all of the action from Inbound16 in Boston.
What is Inbound? Inbound marketing is the methodology of gaining more leads and sales from using content combined with the power of the HubSpot Growth Stack tool. Inbound is the big conference that brings HubSpot Partners, customers, sales and marketing professions together from around the globe.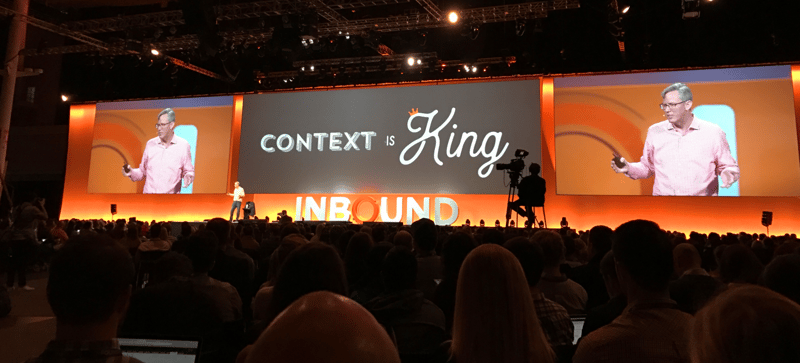 Automated sales and marketing software is booming. Find out the latest innovations in HubSpot this week on The Kingdom Live.
Inbound is in it's fifth year, and this year gathered a record 19,000 people in one place to discuss all things sales, marketing and technology.
Inbound marketing is growing rapidly, and with up to 12 specialist speakers running at any given time, Boston was the place for content marketing and innovative sales professionals.
"In 2006, people expected to get value after they purchased your product. However, in 2016, buyers expect to get value before they purchase your product," said Brian Halligan (HubSpot Cofounder).
Inbound 16 was all about how you can add value to your customer through the content marketing movement. With the likes of Serena Williams and Alec Baldwin as Keynote speakers, Inbound 16 was about more than just using HubSpot. It was designed to make you think about different marketing and sales ways. Methods more suitable for the modern day marketing world where the Internet and social media dominate.
We recommend searching for #Inbound16 on Twitter and Instagram to gain insight into the scope of topics covered, and to inspire you and your team!
As a special bonus, The Kingdom is also very excited to have been awarded the title of Best Global Integration company for 2016. Contact us to find out how we can use our integration knowledge to help you.
Discover More:
10 Great Reasons to Make the Change to HubSpot
8 Ways HubSpot Has an Immediate Impact