CEO Adam Steinhardt and Social Media expert Zaahn Johnson explain the difference between inbound and outbound marketing, and which may be better for your business.
Inbound or outbound marketing? Which is better? Can you use both methods of marketing? What is the difference between inbound marketing and outbound advertising?
Is your paid advertising creating enough sales leads? Are you worried that you are spending loads of dollars, but are getting a diminished return on expense?
Does your website build trust with prospects? Doyou get enough trust to encourage possible lead growth for your business?
Are you creating enough content marketing that people are able to discover, using social media and SEO?
Are you worried you're investing in the wrong type of marketing?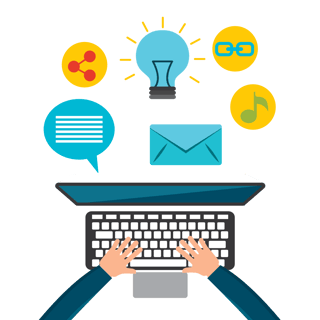 Ensuring you're reaching your intended customers through the right media is essential. Outbound marketing needs inbound marketing to survive, yet inbound is sufficient enough through a strong website.
Why is inbound marketing needed in order to have a successful website?
By providing the correct, relevant answers that your customers are looking for, you can stay relevant and help your business to generate new leads. Outbound marketing can use advertising through other sources like radio, print or commercials that lead back to your website.
68% of consumers feel more positive about a brand after consuming content from it. [Source: iMedia Connection]
Are you giving your prospects validation that you are confident and professional enough for their needs?
As Adelaide inbound marketing experts, we have a team of clever copywriters, HubSpot COS developers and social media experts who understand how to advertise your business to your prospects.
Would you like to know how effective inbound marketing is for your business? The Kingdom can provide you with a free inbound marketing assessment to give you more ideas.
Discover more:
The 15 Step Guide To Running An Advertising Pitch
10 Quick Reasons To Outsource Your Marketing
10 Top Tips For Amazing Content Creation