What is Pixel Tracking? As an Inbound Marketing Agency, we often get asked, how much does content marketing cost?
Zaahn Johnson and Adam Steinhardt leap into the world of the pixel track and discover its secret powers.
It need not cost the earth if you are smart about it and Pixel Tracking, when combined with Audience Remarketing is a powerful way to get leads for your business.
We learned a bunch of advertising methods in our former world as an Adelaide Advertising Agency and pixel tracking is one of the best ways to get excellent value for money.
What is amazing is very few businesses are using this fantastic digital marketing tool.
You don't have to be a social media expert to get pixel tracking working well for you. It can be used for B2B marketing and particularly compelling in eCommerce.
Our eCommerce team have spent many hours linking Shopify to HubSpot, and we always find that pixel tracking along with audience remarketing gives your campaigns that extra boost.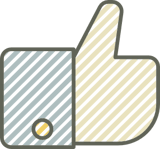 Automated marketing software, like HubSpot, is powerful, especially when combined with the increased frequency that you can get with pixel tracking.
Both inbound and outbound marketers in APAC agree overwhelmingly that traditional paid ads are the #1 most overrated marketing tactic.
Plus there is the bonus that lead nurturing gets easier when you use segmented audiences. We also talk about Perfect Audience, a cracking program to help grow sales fast.
Discover more:
10 Quick Reasons to Outsource Your Marketing
Cost Per Click vs Cost Per Impression, What is Better?