---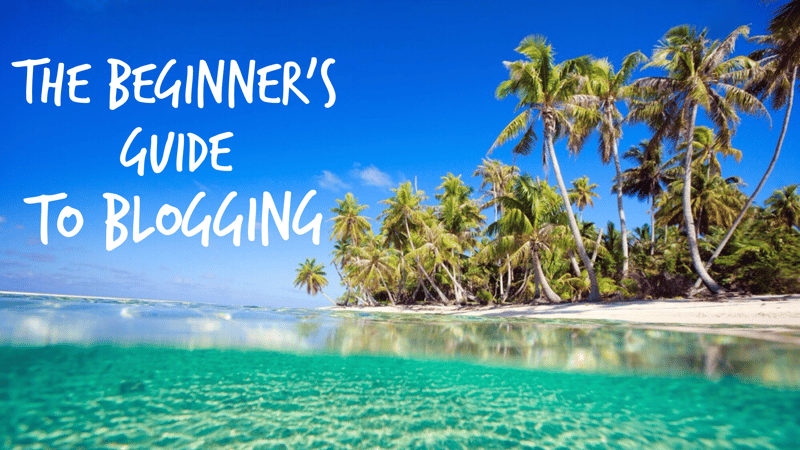 With more and more people going online, the power of the blog has been significantly raised. Now, instead of flipping through a magazine, your target audience is browsing the net - going through their favorite bloggers and finding new, interesting online stories.
The digital era has unlocked for us the door to global, massive audiences. It would be crazy not to take advantage of it!
However, many people are daunted by the idea of creating their own blog. What would you say? How often would you write? Who would even read it?
But never fear my innovative friends, for I have your complete beginner's guide to blogging right here.
Who do you want to talk to?
Before you begin writing, you need to know who you're writing to! Sit down, have a think about what you want to say and who would be interested in reading it. Write down a big list, and select those who best fit the bill.
The tone/voice
Once you've figured out what you want to say and who to say it to, you need to decide on the tone and voice you'll be speaking in. Will you be fun and conversational? Or informative and professional? The possibilities are endless - but it's important to link the tone with your target audience, otherwise your message won't be as effective.
Getting Started
One of the hardest parts about writing is getting down the first sentence. As an Adelaide content marketing specialist, I've lost count of the times that I got amazingly frustrated with not being able to get the perfect first line but trust me, you get there eventually.

The best thing you can do is simply sit down and start writing, and I do mean writing, not doodling on your phone in front of your computer. You'll be amazed at how quickly it all starts to flow.
The perfect headline
Regardless of what's inside your blog, no one will read it if they're not drawn in with that headline, even if what you've written is the next To Kill a Mockingbird.

As an Adelaide HubSpot certified inbound marketing specialist, I am a strong believer that you should spend 50% of your time on the blog and 50% on the headline, if not more. Being attractive is essential, and don't be afraid of reworking your title if you find it's not working.
Publishing/finishing touches
So now you've got the great content and the amazing headline - now it's time to jazz it up. I love the app WordSwag for this, it allows you to create amazing graphics in a very short amount of time.

In your blog post, you want pictures and graphics to break up the text and make it really visual, as we absorb visual information quicker than words. Ensure that your text is spaced out, easy to read, and that you've done your Meta tag and social publishing options (both of which are essential to SEO).
At this time, you should proofread your work and add your keywords, so your blog post is optimized for SEO.
The next step
When you've published your blog post, it's time to get it out there via the wonderful world of social media. Social media is key to getting views on your posts, and it can help you to grow your following and position in the mind of your target audience.
There you have it - the beginner's guide to blogging. Of course it takes a while to perfect the art, and trust me it's an art, but if you follow these steps you should end up with a pretty great piece.
The Kingdom are Adelaide inbound marketing experts and content specialists and know all the tricks of the trade. If you want to learn more, please feel free to contact us today.
SPEAK TO THE KINGDOM AND DISCOVER HOW OUR INBOUND MARKETING AND LEAD GENERATION TECHNIQUES HELP MELBOURNE, PERTH AND ADELAIDE BUSINESSES GROW SALES FAST USING THE HUBSPOT™ MARKETING AND CRM PLATFORM.