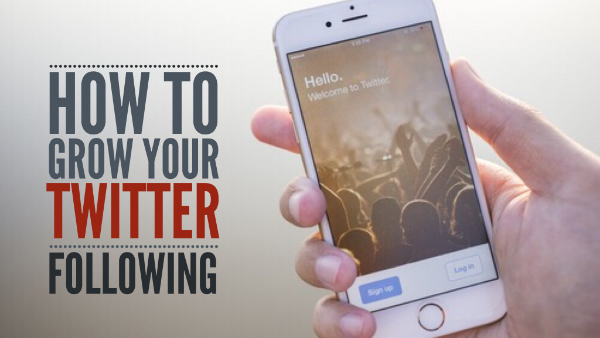 March 21, 2006, was the date that Twitter was founded. Along with Facebook, it is one of the oldest of the social platforms.

I remember when first signing up to Facebook, it was all about how many Facebook friends you have - secretly you would cheat and add randoms to bump up your number.

The same goes with Twitter by having a large number of followers, after all you want your message to be heard. To be honest it is not the easiest channel to learn, it took me a couple of tries to get the swing of it. Now I love it.
It is such a great way to have direct access to brands and celebrities, it always gives you access to your followers - and quickly.
You can ask a question and get a quick answer, keep up with politics and the news too. Not to mention Tweeting during Australian reality shows, in hope you will see your tweet appear on TV during the show.
As a blogger, twitter is a great way to get your blogs out into the world. Here are some tips for you to grow your twitter following.
Use Hashtags that are relevant to your blog story or your post.

Remember that a Tweet has a lifespan of about 60 minutes, so you should post more often. Not all your followers will see the Tweet at the same time.

Check it! Go back to your Twitter feed, search the hashtags that you have used yourself.

Follow the leader - find people in your genre and follow them.

Follow the follower - If someone follows you it is etiquette to follow them back. Have a descriptive reply too. Use a Bitly link to direct them to a page on your website or your home page.
These 5 tips can help you increase your Twitter followers. However, you have to remember, like anything else, it takes time.
We can't all be like Caitlyn Jenner, who broke the Twitter record with 1 million followers in 4 hours.
Even Kim Kardashian started her Twitter with 1 follower, then it grew over time. Just like with my own Twitter account, I started on 1 and by following these tips, I am up to 400+ followers.
Did you like this article? Why not check these out as well.
Why Twitter is the 51st Shade of Grey
The Secret to Snapchat's Success