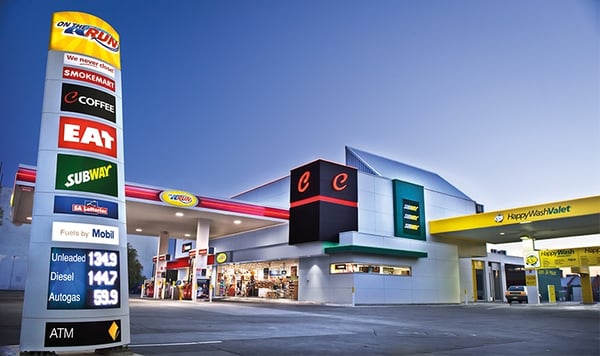 When OTR acquired 30 Mobil locations across South Australia, The Kingdom developed a range of environmental graphics to re-launch each Mobil location as an OTR branded store.
New canopy, fuel brand and pylon signage solutions were integrated at all locations, ensuring that the new Mobil sites became recognisable within the existing OTR network.
Sales campaigns were developed to launch the new locations. The Kingdom was asked to develop a television campaign promoting a different product each month.
The campaign ran over a period of six months, with product sales increasing from 15% to 200% depending on the items. An average increase in sales of the featured product sat at 22%.
In January 2015, The Kingdom was nominated by Campaign Brief as the second-most creative agency in Adelaide. With the growing shifting sands of-the digital revolution, we decided to pivot and become a value-added reseller for publically listed company HubSpot.