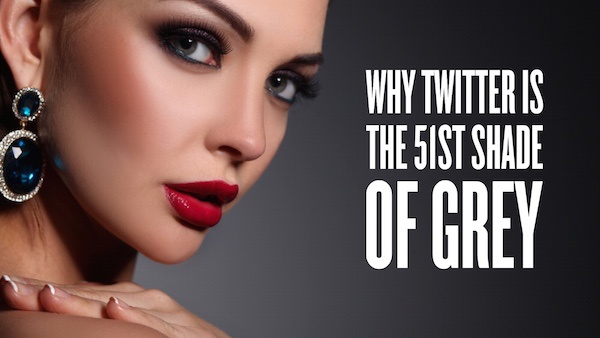 "I just don't get Twitter"

It's a common question for The Kingdom social media expert team. Why though?

We think there are two types of folk in the world. Those that don't get Twitter and those that didn't get it, but now totally do and love it. Twitter is a key part of your new age digital sales toolbox that is key to winning new customers.

If you are struggling with what this Twitter fuss is all about, read on...

They say luck is when preparation meets opportunity, this is a great way to think of Twitter.
Imagine you have just won a major award for your business... Who do you want to tell? Your customers and potential future customers, your mum, dad, wife, husband, kids (provided you can get them off your iPad), investors, bankers etc.
Right then and there in the moment, how can you do it? Let's face it, The newspaper is not going to run your story, and if they do it will be days late. It has to be Twitter.
Twitter gets your message out fast
There is a way that fantastic podium photo can go out to the world, the method - Twitter. A simple-to-use, yet highly addictive tool that works.
Importantly, to be in sales and converting leads your really need to have Twitter working well for you.
But how does it make sales?
Twitter combined with a link to your website is a very good way to get traffic pushed back to your website. Google AdWords and working with the Google Keyword tool is one way of doing this, but so is Twitter.
Sales reps using social selling are 50% more likely to meet or exceed their sales quota. [Source: Liz Gelb-O'Connor]
Twitter helps you push out the answers to questions that your future customers don't even know they have yet.
Twitter is also a great way to publish your inbound marketing content. plus it's fantastic for your blogs. Write the blog, then tweet the URL to tell the world about your amazing contribution to content marketing and humankind in general.
Time to uncuff your restrictors and have a crack at it.
"It's a here and right now tool. So to prepare your digital marketing for your crowning moment, you need to build a following to be heard." - Zaahn Johnson, Social Media Wiz
It is worth reading our past post. "Should I Invest in Social Media to get Impact" to get a feel for the social landscape.
8 easy steps to get started on Twitter.
Go to www.twitter.com and setup your account.

Create a Twitter @ that is sensible and resembles you or your brand.

Start following other Twitter users that are of interest and relevance.

Build a list of Twitter influencers in your market and start favouriting their tweets.

Start Re-Tweeting other tweets to get you going.

Start Tweeting, get your fingers working on some cool digital content, But don't talk about the weather, nobody cares!

Start working with common hashtags.

Don't worry if you are no good at first. It takes practice.
Your determined persistent dedication to Twitter can pay back big-time though, when the big moment comes when you truly have something to say and you really need digital marketing to make an impact. With preparation, comes the opportunity and you are ready to go.

Hit that Tweet button, send to your masses and be famous.

Twitter is a legitimate powerful business tool. If you would like help combining it into your Grow Sales Fast strategy, speak to us today.