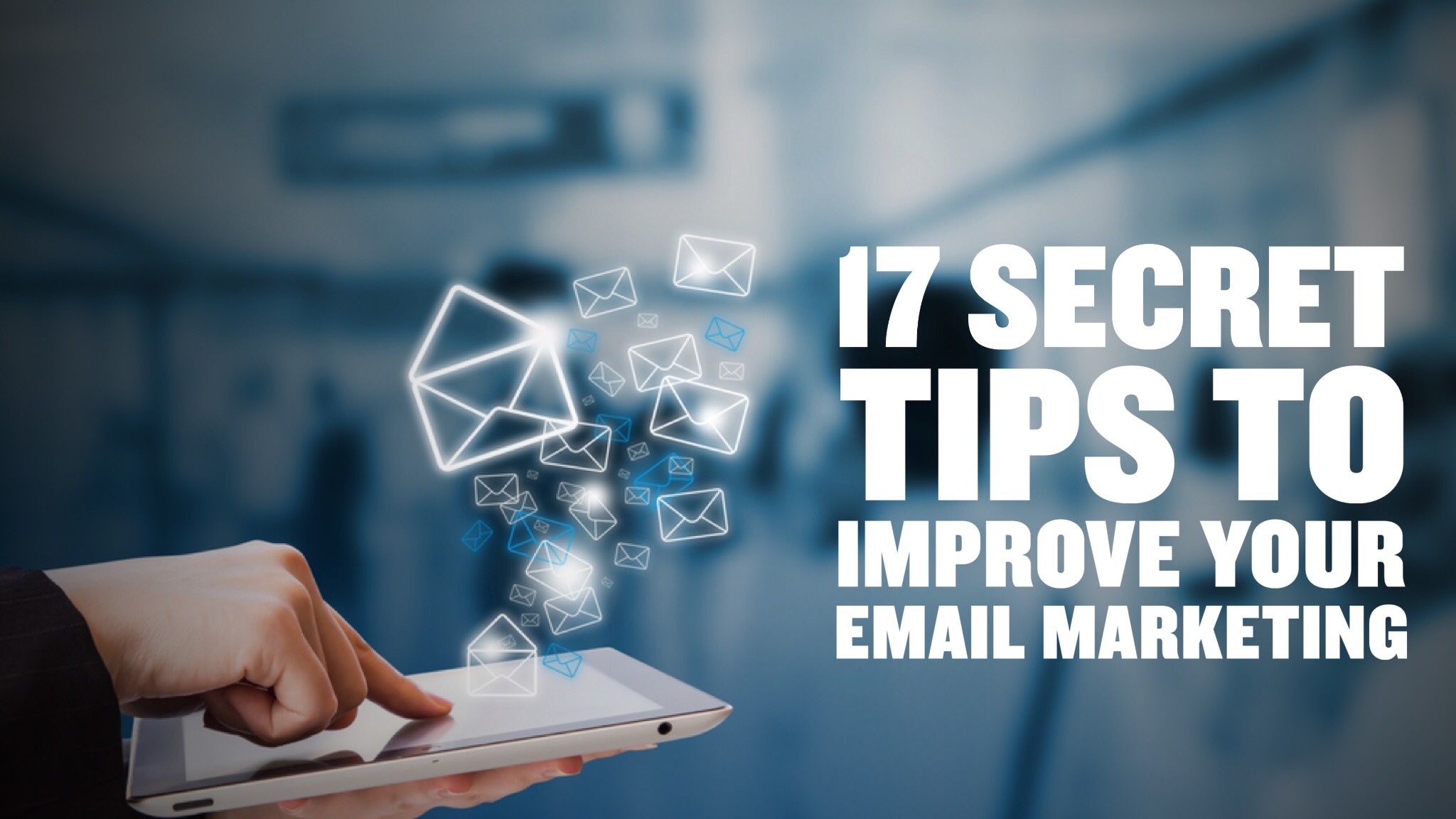 Email marketing is a fabulous way to grow your business but it is a highly competitive place to play. Daily, millions of messages are delivered to inboxes all over the world. So how do you get read? How do you get your message across. As an inbound marketing agency, The Kingdom spends plenty of time working with email marketing. Discover some secret tips we have learned, that help you get your message heard.
1. Get Personal
Use your prospect's name in your email. You love your name. It draws attention to you. We are inherently called to attention when somebody calls our name. Use this in your emails where possible.
2 . Be relevant, make sure you are helping
Make sure you are relevant to your customers and importantly are trying hard to solve their problems. Answer their questions, become the Wikipedia to their challenges.
3. Be Interesting
Talking about yourself is not interesting, trade it up to talk about how you help your customers. Nobody likes the ego maniac at a party. The digital world is no different. Talk about your customers, not yourself.
4. Help your customers, rather than try to sell your customers
No doubt your product or sevice is incredibly fantastic and amazing, but you need to run with the warm and fuzzies before your start telling the customer how awesome it is or you are. Speak of the benefits and the solutions your product provides, before you talk up your awards and how amazing you are.
5. Bucket the lists
Segment your lists and tailor make the message to the people that are in your audience. Spend the time to get your lists up to date and divided. The HubSpot automated marketing program is great at list segmentation and gives you the power to access the appropriate marketing list.
6. Talk to the right funnel stage
Sound strange? Are you talking to the top of the funnel, middle of funnel or bottom of the sales funnel? There is a difference. Top of the funnel is introducing your business. Middle of funnel is all about how your product or service compares. Bottom of the funnel is all about price and how to buy your product. Pick one and stick to it.
7. Include a call to action
Make your email relevant and include a call to action that gives the reader the chance to discover more, giving you a relevant ROI.
8. Test your headlines with A/B testing
If you can. Using HubSpot we can A/B test the emails and the headlines. At The Kingdom, we send varying emails to discover what resonates with our customers. Use this feedback to refine your message and understand what headlines are working for you and your customers.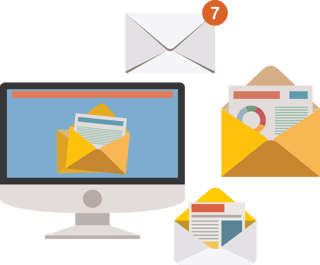 9. Send people to your website
Your website should be a power-packed point of discovery. Providing rich information for your customer to learn more about how you help them.
10. Keep to your deadlines
It's easy to let your publishing deadlines slip, but remember, regular email builds loyalty. It's consistency that leads to pipeline fulfillment. Be hard on yourself and hit your deadlines. Make them important and understood internally and adhered to.
11. Get Sales Pro by HubSpot
What is Sales Pro by HubSpot?Sales Pro is a fantastic app from HubSpot. Sales Pro allows you to see who is opening your emails, and when they do it. This gives you instant, real-time feedback on the popularity of your publication.
12. Republish your content
Create a blog then send an email pushing your subscribers to the blog. Once your email is sent, break up the best parts of the blog and make 4-5 tweets. Then fire up a Facebook post, LinkedIn post, Google+ post, all driving traffic back to your blog. This grows your website traffic.
13. Keep a scoreboard of your stats
Keep a track of your record opens, record click rates. Pin it up in the office, make it matter. Use these stats to motivate you to be better all the time with your content.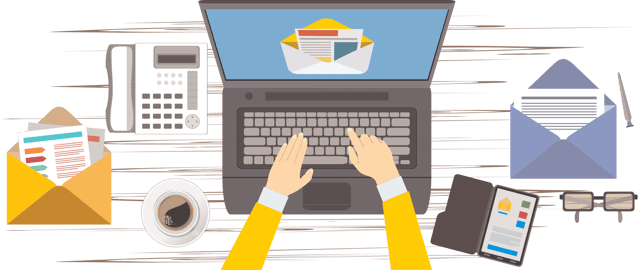 14. Be interesting
Let's face it, who wants to be bored by content that is right out of the 1980's corporate public relations handbook?
Be interesting to your customers. Throw away the fear of being incorrect. Strive to entertain and delight your customers.
Give away your precious knowledge and be interesting, not just a corporate propaganda machine.
15. Be regular
Make sure you are consistent with the publishing routines for your customers. If they expect and appreciate your content, they will look forward to your next publication. If you are good, they will appreciate your message, if not, well, I guess get better is the only option in a competitive business world.
16. Play the long game
Sales need not happen on the first strike. Woo your customers with your intelligence and free flowing wisdom. Each positive touch point you create makes for a further increase in trust by your prospect. It's rare to make a sale on the first touch, it take patience, consistency and faith in perseverance.
17. Challenge yourself to be better
Learn, learn and keep learning. There is so much to learn in the world of digital marketing. By expanding your horizons you get better at what you do, and sales will flow.

The Kingdom are Platinum HubSpot Certified Partners. If you would like some help with your marketing strategy we provide free consulting to work out a course of inbound marketing direction that can get more leads for you.