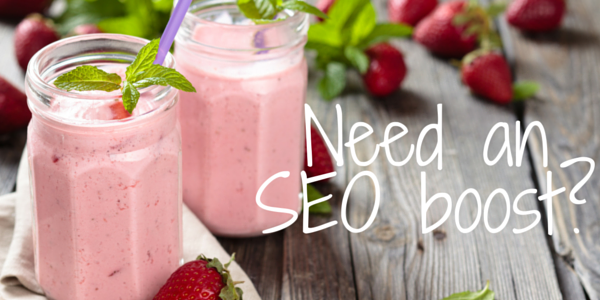 With the new year well underway, you may have been implementing your new year's resolutions to improve your lifestyle. Detoxing, joining the gym, maybe giving up alcohol or eating clean. But what about your website? How can you make your content shine in 2016?
Search Engine Optimization (SEO) is the organic creation of content that aims to improve the visibility of your website in a customer's search engine results. Better SEO ensures customers find your website ahead of the competition, creating more leads for your business.
Is the new year hailing an SEO boost for your website? Well, we have the ingredients to help you do it...
Start by measuring your keywords.
Ask yourself. What are the people interested in my product searching for? What choice words and phrases are they going to use? Having figured this out, add keywords wherever possible throughout your content as an important step to optimizing your SEO.
Correct usage of long tail keywords within your website content can organically capture search traffic.
As there is more content created, long tail keywords will increase to improve search accuracy.
Then stir in some exciting content.
Having relevant and engaging content provides visitors to your website with the information they need, creating a solid foundation for SEO success.
Exciting content will draw in website traffic and let your page stand out against the competition. This will also keep visitors on the site engaged with your content for longer.
Start adding site pages.
As well as regular publishing of your content, the page count is an essential tool that will allow you to rank among the best on Google's search engine.
So get typing! Aim to be making pages and blogs on a daily basis. This will increase your footprint for Google and search engines making you more discoverable online.
So kick start your year with an SEO boost. These simple tips can make all the difference in making sure your website is found ahead of the competition.
Would you like to learn more?
If you would like to improve the SEO of your website, we have included a handy free eBook to help. Simply click the link to download!
If you would like a free inbound marketing assessment from The Kingdom, please sign-up below. We will give you ideas to improve your SEO as well as help you generate more leads with your website.