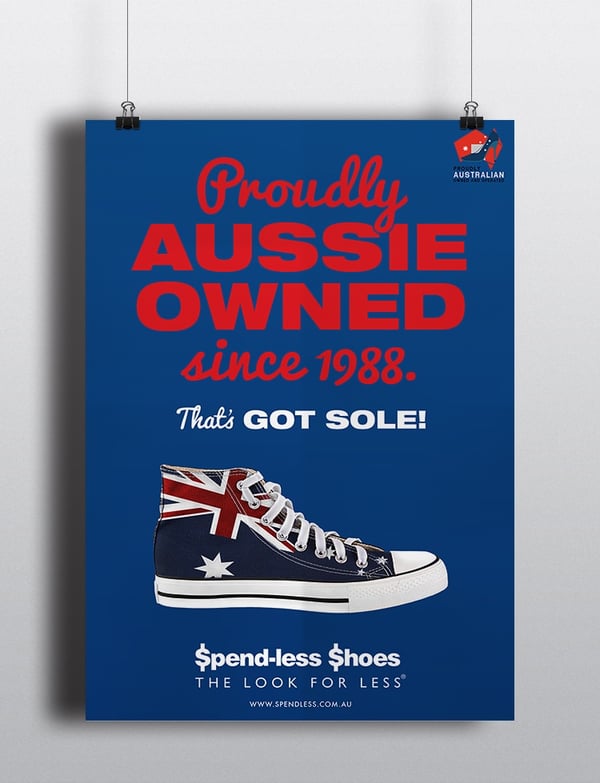 Spend-less Shoes has over 180 stores Australia-wide and is a fantastic Adelaide and Australian retail success story. Proud to be a marketing agency they choose to work within Adelaide, we set out to show off their Aussie traits.
An in-store poster campaign matched with an ambassador program featuring Olympic Beach Volleyballer, Becchara Palmer.
A successful social media campaign engaged the public and The Kingdom even successfully had one of our designs made into a shoe!
About The Author

Adam Steinhardt The Kingdom Chief Executive Officer. After 14 years as a pole vaulter, representing Australia, Adam was the founder and Managing Director of Next Byte - Australia's largest Apple Reseller back in 1995. After ten years in the business, he sold out and in 2009 founded The Kingdom. As Managing Director, he is the head of the HubSpot Inbound strategy, creative direction, account management and making sure that your business profits by using our services. Adam is Inbound, HubSpot and Partner Certified by HubSpot. In September 2015 The Kingdom was presented the HubSpot International Partner of the Year award, and International Rookie of the Year Award. You can find Adam Steinhardt on Facebook Twitter Google Plus LinkedIn this website
Speak to
The Kingdom
, and discover how our Inbound Marketing and Lead Generation techniques help Melbourne, Sydney, Brisbane, Gold Coast, Perth and Adelaide businesses to grow sales fast using the HubSpot Sales and Marketing platform. We are Australia's leading Inbound Marketing Agency and the Hubspot International Partner of the Year 2015.
Want more great content? Subscribe today.
---