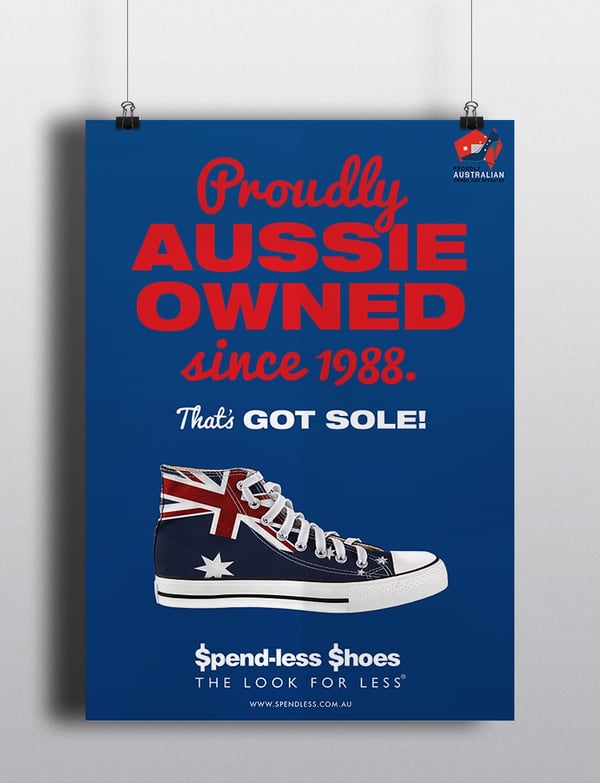 Spend-less Shoes has over 180 stores Australia-wide and is a fantastic Adelaide and Australian retail success story. Proud to be a marketing agency they choose to work within Adelaide, we set out to show off their Aussie traits.
An in-store poster campaign matched with an ambassador program featuring Olympic Beach Volleyballer, Becchara Palmer.
A successful social media campaign engaged the public and The Kingdom even successfully had one of our designs made into a shoe!