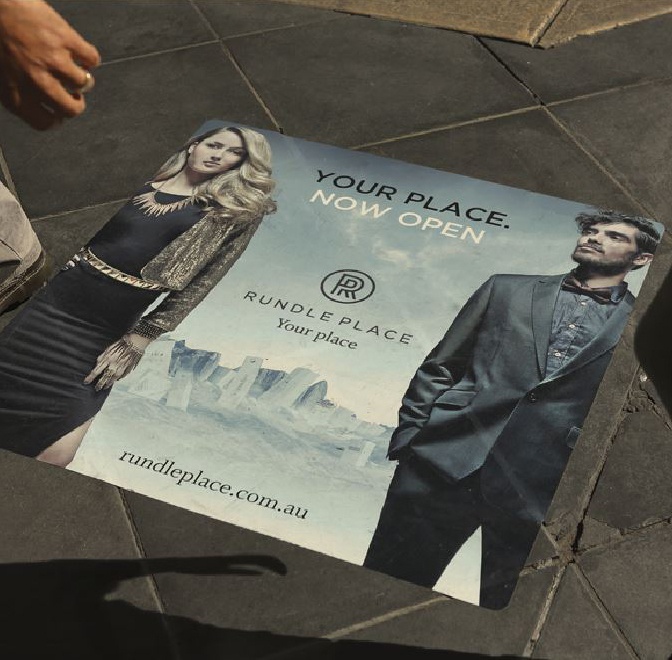 How you like me now?
The Challenge:
Coordinate the launch of Rundle Place and generate interest leading into their store opening.
The Solution:
Make Rundle Place stand out from its competitors and establish the centre as the premier fashion precinct in Adelaide.
The Strategy:
Combine traditional and digital media including broadcast and print media to maximise brand exposure. Hold an activation event to get people in store.
66,000 Open Day Visitors
2,912 Facebook fans during first week
6,428 Website visitors
281,844 Total reach
About The Author

Adam Steinhardt The Kingdom Chief Executive Officer. After 14 years as a pole vaulter, representing Australia, Adam was the founder and Managing Director of Next Byte - Australia's largest Apple Reseller back in 1995. After ten years in the business, he sold out and in 2009 founded The Kingdom. As Managing Director, he is the head of the HubSpot Inbound strategy, creative direction, account management and making sure that your business profits by using our services. Adam is Inbound, HubSpot and Partner Certified by HubSpot. In September 2015 The Kingdom was presented the HubSpot International Partner of the Year award, and International Rookie of the Year Award. You can find Adam Steinhardt on Facebook Twitter Google Plus LinkedIn this website
Speak to
The Kingdom
, today. We are a Platinum HubSpot Partner and software developers. Discover how our Inbound Marketing and Lead Generation techniques help Californian, Melbourne, Sydney, Brisbane, Gold Coast, Perth and Adelaide businesses to grow sales using the HubSpot Sales and Marketing platform. Headquartered in Irvine California, with our growth hackers located in Adelaide South Australia, we provide digital marketing and social media services for your business. We are Australia's leading Inbound Marketing Agency and the Hubspot International Partner of the Year 2015.
Want more great content? Subscribe today.
---
New here? Start with our best hits.
Back again? Read our latest posts.