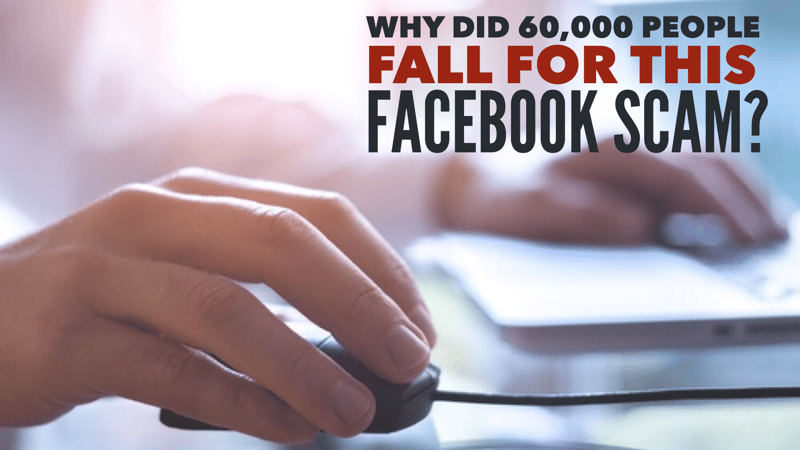 Scammers are fooling you every day on Facebook and you keep falling for it. You know the saying "If it's too good to be true, it probably is"? Take note of that.
The Virgin Airline Scam
This week, thousands of people were scammed by a Facebook post by an airline (well an impersonation of one). It was asking you to share the post and comment "Thank you" in order to go into the draw to win a years worth of First Class travel. Now that's a big prize worth thousands and thousands of dollars, and apparently 75 people were going to win this prize.
AMAZING, I can't believe this million dollar prize package is up for grabs and all I need to do is share a post. Sorry to be the bearer of bad news, but it's not going to happen.
Click here if you want to know the rules of competitions run on Facebook.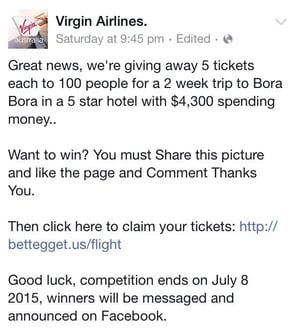 Spot the frauds
The first thing I do, whenever I see my news feed flooded with share posts for Facebook competitions, is to click onto the actual page. This is what you need to look out for:
Is it the company's official/verified Facebook page?
If the page has a variation of the company's name, it's not real. If the page has an about section with no official website or social media links to the official page, it's not real. If the official page has nearly 500,000 likes and this page with a name variation has 2,000, it's not real.
Does the post have a link to the terms and conditions of the competition?
As a part of Facebook's terms and conditions for running competitions, the company/page running the comp MUST include terms and conditions about the prize. This particular comp did not.
Does the post have a link to the company's official website?
The whole point of running these competitions is to grow likes and build a database. If the post has a link to a website other than the company's official website, it's not real.
What you've done clicks onto a link and entered your details to a scamming site, whom now has your details.
Have a look at the two screenshots, what do you notice? look at the link, the grammar and the picture. Bad grammar, a dodgy link and the picture of boarding passes is taken on a couch with stubs included. Straight away alarm bells are going off, yet the temptation was too great for over 60,000 people who fell for the scam.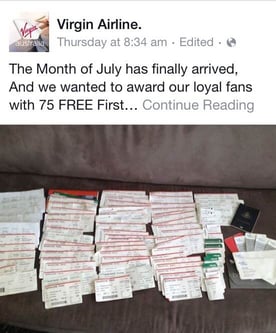 Remember these rules next time you go to share a post, there are legitimate competitions on Facebook but this, my friends, is not one of them.