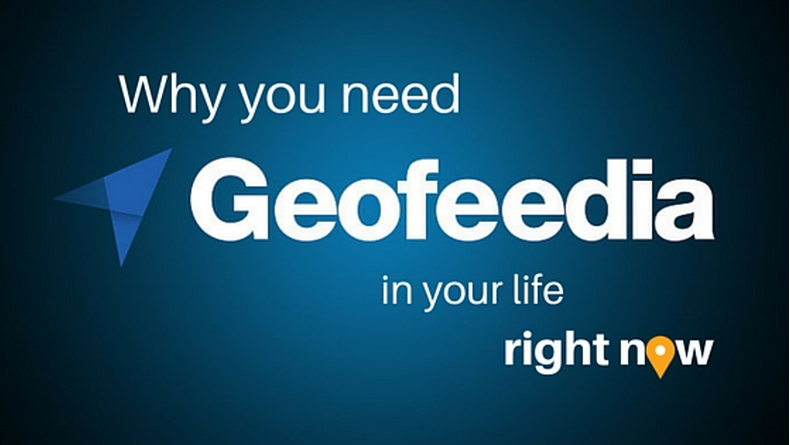 Ever felt out of the loop and wanted to know what was happening around you? To see what your customers really think about your brand? Or even see what is happening over the other side of the globe? Here at the Kingdom we like to keep our finger on the pulse, and we have the app which can help you do just that!
Image sourced from Geofeedia
Geofeedia is our new favourite app to help you monitor social media around the world. Using a location based social media monitoring platform, it can help you to gather content across various sources with a single click.
This can act as a tool to help you engage and analyse what is going on around you in real time.
How does it work?
The interface itself is one of the most exciting aspects. It is so easy to navigate! Simply select the area you are interested in on the map by drawing the perimeter around it. This can be small or large, from a specific block to a whole city, and you can search any location in the world!
It then presents a visual of the real-time activity in the area. You can easily look closer at the individual pieces of information to get a better understanding about what is being said. But how can this help you?
Image sourced from Geofeedia
Analyse and export data
Geofeedia has built-in analytics which can help you filter keyword activity, trends and time stamp the social media activity, in order to better understand your area.
You can also set up real-time alerts based on keywords and username triggers.
This means that if any activity comes up which may be important, you can follow it up quickly and easily without being glued to your phone or computer screen.
Gain insight into your customers
Whilst it would be great to live in a world where everyone uses hashtags and checks in when they are at your business, if they are having an open complain to their friends, they may not tag your business. Geofeedia offers you an insight into your customers views and opinions so you can react in real time. Are people frustrated about the time it is taking them to be seated for lunch? Do they hate the music? Quickly react and make their customer experience even better.
Learn about your competition
The same tool can be used to see how your competition is performing. If they have had unhappy customers who are now looking for a place for lunch, for example, you can join the conversation in real time, allowing you to connect and communicate instantly. You can see why we love this app, right? But it is not just a tool for small business owners to utilise.
Be the first on the scene
If you work in the media, it is a great way to stay up to date about breaking news in your area. Be the first on the scene when a story breaks!
Keep up with the general public's opinion.
We can think of so many amazing uses for this
Imagine reporting on a headline event and being able to gather information about the thoughts and feelings of those in the area. You could quickly and easily gather this information in order to better inform your audience and add credibility to your story.
The best part is, while all of this is happening, you can be feeding this information back and archive it for later use.
Better still, it can translate this information into other languages!
There are so many applications for this amazing geolocation social media monitor and we have only just scratched the surface! If you want to stay ahead of trends, keep your finger on the pulse, and work out how best to build relationships with potential clients, this may be what you need.
Would you like to learn more about what apps and tools to integrate into your social media strategy? If so, give our friendly team of Adelaide social media specialists a call or email today. We'd be happy to help.
See you on the channels.