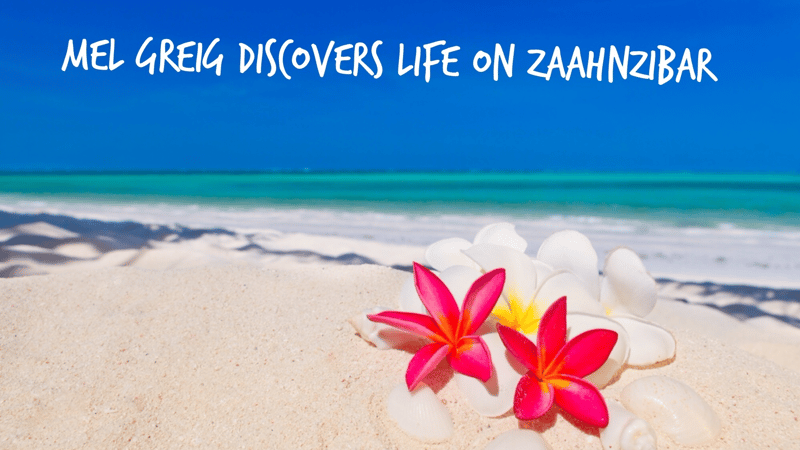 So I have a new work mate - you may have heard, quite the buzz about this girl. Welcome Mel Greig.
It's been 3 days, she is great fun - and I think we (as in you - me - all of us) are going to enjoy her journey. I might add that not all new staff get blogged about on Day 3... so I give the awesome dudes and dudettes of The Kingdom some love at the end of this blog.
Mel started her radio career at the age of 16 and is now embarking on a new career with us here at The Kingdom. Mel was part of the team at Australia's Number 1 nightly radio show for 11 to 24-year-olds, where social media was a big player.
Check out what went down when I had a recent chat with Mel.
Zaahn J: Was social media an important part of the radio game?
Mel: You'd think that being able to directly talk to our listeners through the radio would be our main way of communicating, that was only one layer.
We had to keep the communication going 24/7 and that was through social media and having instant contact with them.
We needed to make sure we knew what our listeners were feeling, doing and loving and social media was the key to that. On another level, it was also where our listeners spent a lot of time because they were on there trying to engage and connect with celebrities. Twitter, for example, is giving people direct contact to celebrities and an insight into their lives. Never before have we had this accessibility to celebrities
You must have dealt with followers in the thousands - did you have someone assigned to replying and engaging with the likers?
During our radio show we would respond to as many listeners as we could but we also had producers and a social media team that would do 95% of the work, we created the content and they did the rest.
Best thing you love about social?
Being able to see instant feedback from the listeners, if you do something on air that they have loved they'll tell you about it straight away.

If social activity goes quiet during the show, you know that you aren't engaging with them and you can change your content.
As an announcer you are putting yourself completely out there - your passions and personality are out there for people to judge and when you get positive feedback it makes you feel amazing, it is a double edged sword though because people have direct access to be negative to you too which can really make you feel low.
What is your favourite channel now and why?
I have only just gone back onto social media after going off all platforms due to extreme bullying, I had to rebuild my relationship with social media and learn to love it again.
It's like having 3 different boys to choose from, they each have their own qualities . . . if I want to feel sexy I'll post a photo on Instagram . . . if it's a thrill I'm after I'll go on Twitter to feel that instant rush and if I want to feel safe and be cuddled I'll stick to the comfort zone of Facebook where I can control the content and comments.
So whilst I was chatting with the new girl, I couldnt help resist involving the other members of The Kingdom team. So... what is your Favourite Social Media Channel Team?
Kris - Facebook because enables me to share all forms of media with friends and receive it and chat with them via Messenger.
Alex - Instagram because I can see all the pretty things and get helpful tips in 10 seconds….. food recipes, makeup and gym exercises.
Marko - Instagram because it's a progressive platform which regularly updates its features, and boils down the social media experience nicely.
Adam - Facebook because of native videos - they are brilliant, enable you to get such outstanding reach with your likers.
Natalie - Instagram because it is so visually appealing - as an artist I have a creative eye and I get lots of inspiration.
Zaahn - Up until about 6 months ago I was all about Facebook - but I have made a huge shift towards twitter - it is here and now. I love that the hashtags allow such huge searchability…. Brilliant for business! But Facebook is still where it all goes on for Friends and Family.
Becchara - Instagram, love it, love it, love it. Instant expression of my mood.
Pagonitsa - Facebook... i love it!
Want to learn more about the wonders of social media? Give our team of friendly Adelaide social media experts and content marketing specialists a call today.
The Kingdom is a Gold HubSpot Partner, which suits Zaahn to a Z as she is the perfect match to helping people through content marketing.