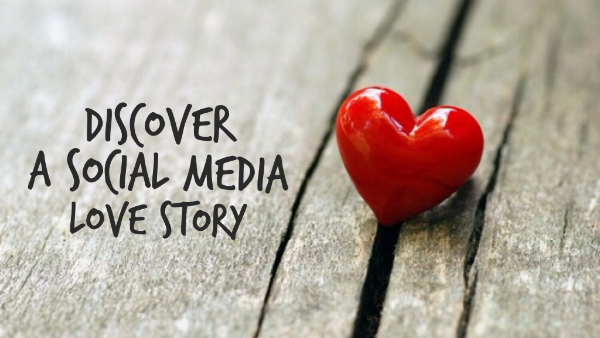 We have all experienced the power of social media, Facebook in particular has connected us with friends from school and long lost family members. Back in the olden days we only had the yellow pages, a home phone and stamps to post a letter.Social media has taken society to the next level, sometimes it can be the worst thing but sometimes it can also be the best.
It's a great tool to connect and a great tool to catch people out with any dodgy behaviour, so many of my girlfriends have 'stumbled' across messages in their partners inbox which have been very suggestive . . . it appears they've mistaken Facebook for a dating site. But, social media has also had some miracle stories.
A Social Love Story
We all remember the guy that felt he found his dream girl on the train and used social media to track her down, he was able to successfully do this but unfortunately she was already taken. But it had the power to connect two complete strangers; millions of people and these two strangers were able to find each other.
My favourite story was recently though, a lady had a one night stand after a few too many drinks and forgot to get the lucky guys details. All she had was a name and a place (it's happened to the best of us, no judging here).
She didn't think anything else of the encounter until weeks later when she discovered she was pregnant, oopsie. What do you do in this situation? You can't remember much, and you need to track this guy down.
The Power of Social Media
The lady from Perth turned to online to help her. She created an ad on Gumtree and let the online world take over from there. News sites and social media platforms loved the story, it went global within hours and had been shared everywhere.
This mum was determined to find the father of her baby and she was successful, now they've connected and have now been dating for 6 months.
They are happy, in love and little bubs has a doting father that is in love with his little boy. We love hearing stories like this, the power of social media is truly amazing.
Click here to see the full love story.