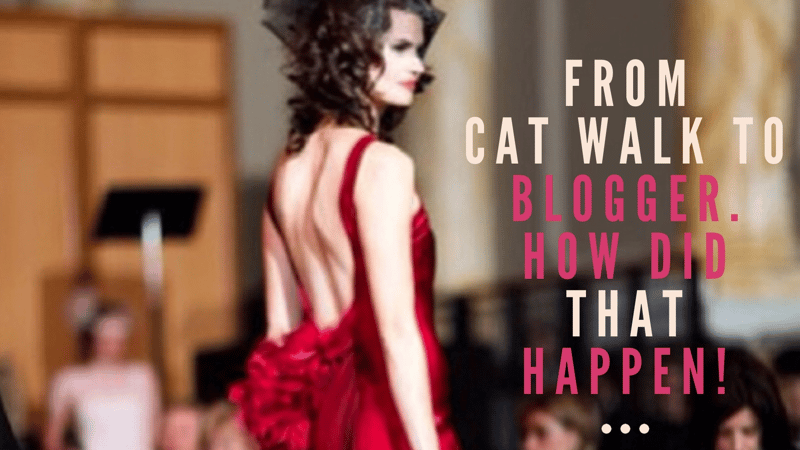 Zaahn Johnson modelling this stunning timeless gown by Alexis George.
Starting your own blog can be a lot of fun, even though it takes a big commitment.
For me, lots of time is spent thinking about what to write about. Will people enjoy what they read? Will they come back?
It takes some brainstorming to think of great topics to cover.
Once the idea factory starts pumping the ideas out and you get a story published (which can take 15 minutes or 5 days depending on the story), what happens then?
Who reads it?
Where do they find it?
Discover how I'm coping...
Thank goodness for social media.
This is where the magic happens. Generally speaking it really helps to have an email list, a group of people who have opted in to receive it. Each week you send out the email with 3 new stories which have not been published - fresh for your audiences' eyes. Fortunately, my gorgeous friends have rallied to the cry and signed up. Social media was critical to get the word out.
It's a good tip, after years of building my social audiences organically, I now have a need for the channels. Its like activating a sleeper spy.
Hitting send is the beginning, not the end.
Once we hit the SEND button for the email, we propagate all the blogs amongst the social media channels.
Using HubSpot, the awesome social media publishing tool, you are able to schedule the blog post across all of your channels - except Instagram and Pinterest, but they can be done separately.
One story goes a long way
One blog story is used many times. Upload the graphic, share the bitly, all with the goal of getting people back to your website. This is the channel that you own - where you can publish all of your cool content.
After this, Instagram the graphic for your blog. Give a little snippet in the text info and share the link in the Bio, making sure you use really relevant hashtags.

For example, when we Instagram about this blog, the hashtags will be #blog #thekingdom #contentmarketing #socialmedia #adelaide. It's important not to go over the top with hashtags - they make you look a bit desperate.
Pinterest lasts forever
Pinterest gets similar treatment. The beauty of Pinterest is it's ability to have rich pins; when the image is loaded you can add the website, and with a double click your viewers are taken back to your website.
You should schedule all of these posts for different times. Each social channel has a best, better and brilliant time slot, want help figuring it out? Contract our Adelaide social media experts and we'd be happy to help. You can also check the analytics on your accounts to learn more about them. Again, if you are not sure, email me and I can help you work through it.
So what about cross promotion?
Yes, do it! Place the link and some words on your personal Facebook page and ask your mates to subscribe to your blog. Many of them will, and you'll be so thrilled to have them reading your work.
It's also a great idea to ask your Facebook followers to like and follow your other social media accounts - this will help you to grow your following.
If you have any questions about starting your own blog, please feel free to give me a call or the friendly team of Adelaide inbound marketing experts at The Kingdom a call and we'd be happy to help you on your way.

Thanks for reading :)